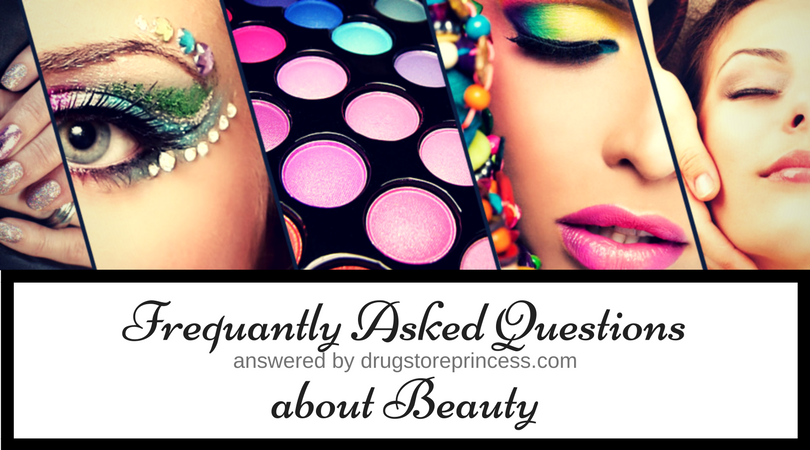 This page is devoted to your frequantly asked questions about me, my blog, some beauty questions you do not find the answer. I keep a blog based on my own experience that's why no one company pays me to leave positive feedback about cosmetic products they sell. I have to gain experience before started this blog. I have watched a lot of videos and visited masterclasses devoted to beautyand personal care.
Face Makeup Issues
What is the Best Foundation for Oily or Combination Skin?
I consider the best foundation for such skin types to be Maybelline New York Fit Me Matte + Poreless Foundation. This cosmetic product is able to cover your skin as smoothing layer. You won't see any imperfections and moreover your skin will be hydrated and oil will be eliminated. There are different subtypes of skin for which this foundation will not be suitable/ If you try and are not satisfied, read my blog and I believe you will find what you need.
What are Best Foundations for Dry Skin?
The best and awesome foundation for dry skin is bareMinerals Complexion Rescue Tinted Hydrating Gel. This hydrating gel is used as foundation with moisterizing effect. Formula with hydrating and nourishing components, inclusively of marine botanicals, glycerine and coconut-derived elements make this gel cream be your best friend for dry skin care.
What are the Steps for Applying Foundation Correctly?
Step №1. Create correct lighting. Makeup is best applied in case of natural light or under a bright lamp. Our task is to immediately see possible inaccuracies and quickly correct everything.
Step №2. Clean and moisturize. Wipe your face with a toner and apply a day cream or moisturizing fluid. Do not wait, when cream is completely absorbed, the tone is better to cover on wet skin because it looks more smoothly and naturally.
Step №3. Apply 5 drops of foundation on your face. Points of application: forehead, tip of nose, cheekbones and chin.
Step №4. Blend foundation. It is important to follow right direction: from middle of forehead – to temples, from cheekbones – to chin, from chin – sideways along the face contour, from nose tip – to forehead and to sides along nose. The cream is shaded by soft movements with your fingertips, a clean sponge or a special brush.
Step №5. fix tone. First, powder the face a lettle (ideally – mineral powder), and then sprinkle it with thermal water. Do not be afraid, makeup will not wash, on the contrary, will be more persistent. We are waiting for 10-15 seconds, after that, everything that is not absorbed, we moisten with a clean linen napkin.
How to Apply Blush Correctly?
first, blush along the line of cheekbones. To do this, suck cheeks and apply a cosmetic to adjust oval along the line from ear to mouth corner.
blend in circular motions.
draw a line with brush alongwith jaw, from its outer edge to middle of chin.
to highlight cheeks, take a round brush and makeup for 1 tone lighter.
then smile and apply corrector to imperfections that appear.
blend this type of cosmetics with sharp movements towards temples. Brush along the chin, forehead, nose.
Lip MakeUp Issues
Alisa Beauty, what are your Best Lipstick Ever?
The most favourite lipstick of mine is Russian Red by Mac. I cannot live a day without putting on such a lipstick. I feel increadible having such a makeup.
How to Put on a Lipstick Correctly?
Pay special attention to lip pencil. With it lipstick effect will last longer, and contours will be clear and smooth. Liner should match in shade with lipstick or with your lips tone.
Before using a nude lipstick, you can fill by means of a contour liner the maximum area of lips or apply a special base to keep effect for longer.
If you apply a red or dark lipstick, first fill natural contours of lips with lipstick, and then draw contours with a liner. In this case, you will mix formula of both products, and makeup will keep for longer. If you first apply a liner, then with time lipstick is faded, and contour remains, since its composition is usually more dense.
To give your lips a visual volume, use lipgloss. Depending on the desired result, cover all lips with it or put a stroke on center of lower lip.
Do you want to achieve maximum durability? Already lips with lipstick put moisture with a dry napkin and apply a little powder, then another layer of lipstick should be made.
So that for lipstick not to printed on teeth, at the very end, also use a plain napkin. Twist it with a roll, grab it tightly with your lips and pull it out. So all the excess will remain on napkin, and not on teeth.
What are the Best Dupes for Different Lipsticks?
Revlon 'Mauve it Over' – $1.97;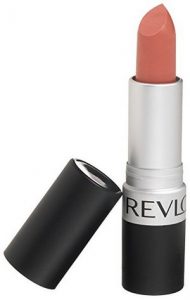 Wet n Wild 'Bare it All' –

$2.29

;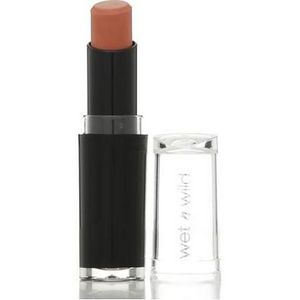 ESTEE LAUDER PURE COLOR ENVY 'DESIRABLE' – $3.8;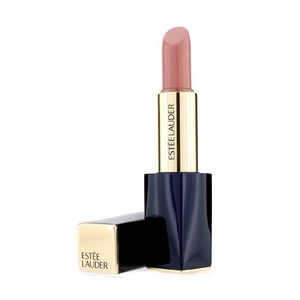 Maybelline 'Blushing Beige' – $5.5;
Wet n Wild 'Sugar Plum Fairy' – $1.99;
Essence 'Cool Nude' & Covergirl 'Romance Romantique' – $2.8 – $6.23;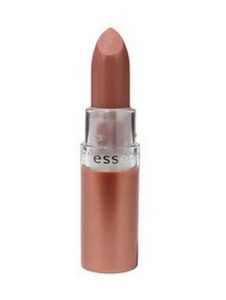 Revlon 'Nude Attitude' – $7.99;
Maybelline ColorSensational Rebel Bloom 'Barely Bloomed' – $7.49;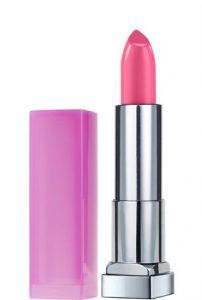 NYX Round Lipstick 'Honey' – $3.99;
Eye Makeup Issues
What Eyeshadows are the Most Suitable for Dark Brown Eyes?
The most suitable eyeshadows for dark brown eyes are proved to be:
hazel;
dark chocolate;
pale pink;
plum;
black;
brown;
light brown;
violet.
You may buy universal eyeshadow palettes where will be present all the colors fit for your eyes. Look at the following palettes:
NARS Duo Eyeshadow in Isolde;
Anastasia Beverly Hills Eyeshadow Singles in Star Cobalt ;
Urban Decay Moondust Eyeshadow in Interstellar.
What Are Contraindications for False Eyelashes?
False eyelashes are most often used by those women, who have small natural eyelashes. However, be attentive while choosing and applying fake eyelashes.
Some contraindications for false eyelashes application:
if you have some allergic reactions, it is better not use them to avoid eye disorders.
if you wear contact lenses, it is not appripriate to make false eyelashes because loaing on eyes may be increased.
If you have no troubles mentioned above – you can safely apply false eyelashes. But, according to proven data, do not use them all the time, otherwise your eyelashes will start to deteriorate because of glue. They may drop out and, probably, will not even grow.
I am in love with Dior Diorshow Mascara but now I've heard about L'Oréal Voluminous Mascara being a dupe of the first one. Does it really provide the same effect?
L'Oréal Voluminous Mascara has a unique formula to make your lashes 5X volume underlining a full and dramatic look in a natural way. The Volume Maximizing Brush make lashes thiker, more even and smooth. It creates no clumps. Its price is also affordable only – $7.99 when Dior Diorshow Mascara costs $29.90. There is no necessity to pay for if you can buy $7.99 mascara with the same effect!
SkinCare Issues
Alisa Beauty, What can you Recommend to Get Rid of Acne Fast?
First of all, it is better to consult a specialist to determine exact acne cause. If you start treatment and want to improve your face skin fast you may use Cultivar Organic Ani-Acne Treatment. You may buy this means for $42.00 in different drugstores. This serum may be added to your daily moiterizer. All the proportions are given in the instruction for use. It also may be used as moisterizer itself. You are welcome to try and will see the result.
One more means for acne treatment proved by reviews is La-Rochae-Pasay Effeclar 3-Stp Acne Treatment. Only $30.00 and this program will be available to you. I try this treatment and has been absolutely satiosfied with the result.
I believe, you will cope with your problem looking fascinating as you are now.
What Should Include Daily Skin Care?
I take use of 4-step process of skin care daily. I am glad to share it with you.
Cleaning: Clean your face in the morning and in the evening. In the morning – you are preparing your skin for makeup, in the evening – for a night cream. By means of cleansing, your skin gets free from imperfections. In the evening, cleansing removes make-up, the dirt that gets on face during the day, cleansed skin will be ready for maximum perception of a night cream. The face should be cleaned with gels, mousses. They almost do not damage normal skin acidity and penetrate deep into pores.
Toning: After cleaning face, it is necessary to wipe it with a tonic (lotion). Toning is an important process of everyday face care, for skin of any type, it should be made after each cleansing – twice a day: morning and evening. Even if face is very oily, preference should be given to non-ethanol lotions. Ethanol not only dries out normal and dry skin, but also enhances oily skin sebaceous glands activity. Dry skin should also be treated with a tonic after cleansing considering your type of skin.
Moisterizing and Protection: Day cream is used in the morning or afternoon, both under make-up, and without it, about half an hour before going out. It should cover not only face, but neck as well. The film that appears on skin after putting on day cream performs a protective function, under it skin suffers less from environmental meteorological factors, dust and dirt. In addition, day cream prevents water evaporation from skin surface, helps maintain its hydration sufficient level.
Skin Nutrition: In the evening, after cleansing and toning, night cream is applied. Night creams are classified as "nutritious". They are selected in accordance with skin type and condition. Night cream is applied 1-2 hours before bedtime; if it is not completely absorbed, the remainder should be soaked with a napkin. As in case of day cream, it is applied either face or neck.
Some Beauty Tricks
What Makeup Recommendations May you Give to Look Admirable?
We know that hair will look more increadible only when making hot styling, so why not do the same with eyelashes? If you want eyelashes kept all day like "wings", then pre-heat curlers with a hair dryer.
In order not to spoil eyes makeup, press a business card to eyelid before you put on mascara. It helps to get rid of mascara excess.
Even an unsuitable shade of lipstick can be turned into a favorite. Do not like too light shades? Cover your lips with liner of the same color, and then apply lipstick – so it will seem darker. If, on the contrary, lipstick seems too bright, then soften its tone with a transparent balm or pearlescent lip gloss.
If you want a concealer did not emphasize wrinkles under the eyes follow simple rules: use a napkin to remove remains of cream on eyelids and gently press concealer with a brush or sponge. Makeup will be even more persistent, if you fix concealer with friable powder under eyes.
3D Makeup – What Is It?
3D makeup is a special kind of makeup that involves changing face contours with glare and shadows that can not only completely transform face, but also emphasize its advantages or hide imperfections. Look at the video how to put on 3D makeup correctly – what a fascinating result you see!