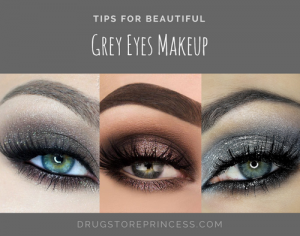 Beautiful Eye Evening Makeup: Instructions
Eye evening makeup is not just proper selection of color palette or presence of glitter. This is what will suit your eyes, will make them brighter and reflect your individuality. Amazing eye makeup, like stage one, allows you to be what you want.
A feature of evening makeup is more saturated and dense structure. In addition, «evening occasion» is a good reason for improvised photo sessions, where oily skin and smeared mascara are inappropriate. Remember, at night, not all cats are black…
Proper use of cosmetics is an art that requires not only skills and taste, but also ability to make a look according to a specific case. So, look, which is created for public occasions, holidays and parties is significantly different from that used in everyday life. Basic eye makeup for nights out involves use of brighter colors, stronger contrasts, clearer lines.
Evening look implies a certain share of game or masquerade, where you can try on an unusual role.
Types of Eye Evening Makeup
There are different ways to do eye makeup for evening: classical, club, special and work, suitable for corporate events:
classic – is suitable for both romantic dates and visits to restaurants, and for cultural events;
club – is bright and bold, suitable for parties and holidays, designed for poor lighting of the room;
work – can be a little more bold than daytime look, but requires corporate dress code;
special – is one that is done for certain important events, for example, weddings or other celebrations.
How to Put on Eye Makeup for Evening Occasions
Before you make evening makeup you need to know that it's not enough just to put bright colors on your face; it should emphasize advantages of your face, mask disadvantages, and in addition, combine with your outfit. For especially important events, you can pre-make a rehearsal version of your look, so that on important day there will be unforeseen difficulties.
When applying evening makeup, special attention should be paid to two points:
it is necessary that base be of high quality and very well laid on your skin;
know and be able to distinguish the most beautiful features of your face.
The main emphasis, as with daytime look, should be done either on upper part of the face or on lips. Most often for evening event eyes are highlighted to emphasize expressiveness of the look.
How to Apply Eyeshadow for Night
Applying evening eye makeup is the most difficult stage, especially if there is not much experience in this area. There are a lot of options for putting shadows, many combinations may seem interesting or extravagant, but not everyone can do it. In addition, each specific eye color requires certain shades of eye shadow.
General Rules of Best Evening Makeup for Any Color of Eyes
Before applying cosmetics on eyelid area, it is worth paying attention to the line of eyebrows.
Carefully, using tweezers, remove excess hairs. To avoid redness, a piece of ice wrapped in tissue can be applied to finished area for a few minutes.
Pale eyebrows can easily be colored with shadows of darker shades, but color of shadows should not be contrast to natural.
Any eyebrows, not even very thick and dark, need to be combed with a special brush and fixed with transparent gel for eyebrows and eyelashes.
Tips for Easy Night Out Makeup for Gray Eyes
Gray shade is the most common in nature. From the point of view of beauty tricks, it has a great advantage over the others, because, first, with the help of color of shadows, eye color can be changed, and second, cosmetics of almost any color are suitable for gray eyes.
However, recommendations for choosing color of shadows depend, in addition to shade of eyes, on color of hair. Beautiful simple eye makeup for gray eyes and light hair is performed with eyeshadows of beige and golden shades. Dark-haired girls can use any color of shadows except yellow, warm shades of purple and aqua. Gray shadows will give depth to look of both light-haired and dark-haired women with gray eyes.
Beautiful Makeup Tips for Brown Eyes
Brown color as well as gray is very common. However, this color is not so advantageous. For brown eyes, eyeshadows of blue shades are categorically inappropriate. Shades of aquamarine in combination with brown eyes color may look messy. Brown-eyed brunettes can successfully use chocolate shades. Blondes will look beautiful with pink or golden shadows. An interesting variant can be use of violet shadows. Especially well they will fit brown eyes with yellowish shade. Brown color look great with gray eyeshadows and Smoky Eyes.
Brown eyes can be easily lined with black liner and black mascara can be used without problems.
Beautiful Evening Makeup for Green Eyes
Basic eye make up for green-eyed girls at home is difficult to apply. To succeed, you need to practice a lot and try eyeshadows of different shades. Eyeshadows of all shades of purple and lilac well underline this eye color both in blondes and brunettes. Violet shades well combine with golden or peach, to somewhat soften sharp contrast with green. Brunettes can recommend golden and bronze shadows, especially they will emphasize beauty of green eyes, if you use not black, but brown eyeliner and mascara.
Also, green color does not combine well with blue eyeliners.
An interesting effect can be achieved with use of green shades of eyeshadows. Green eyes are often called cat's eye. In order to emphasize similarity a cat, it is necessary to emphasize upper eyelid with shadows of pupil color, however, of lighter shades.
Cute and Easy Eye Makeup for Blue Eyes
Owners of blue eyes, as a rule, are blondes, so creating an evening look should be easier than for girls with other eye colors. Light silvery smokey eyes, golden shadows, blue, white – all this will emphasize tenderness of the owner of light eyes. Turquoise and blue shadows can look interesting. Thick black eyeliner ensures that you will be noticed, especially if you are a blonde. Blue-eyed brunettes can try to use eyeshadows of cold brown shades.
So, my dear ladies, now you have learned the basics of how to make cool easy eye makeup. Do not be afraid to experiment and learn new techniques. Remember that you are beautiful the way you are and cosmetics will only help to emphasize your beauty!