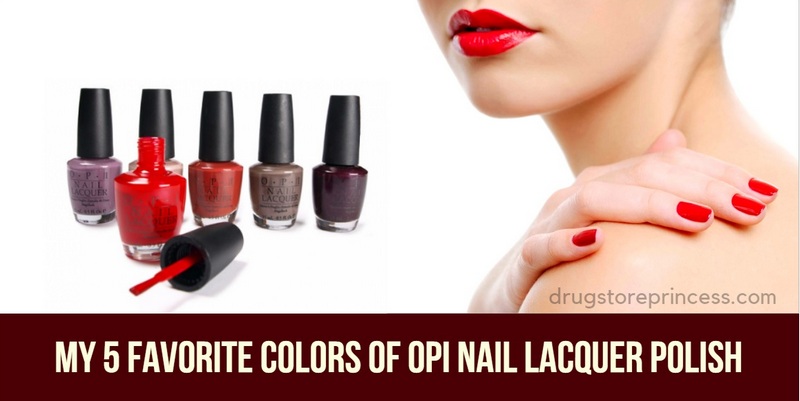 My 5 Favorite Colors of OPI Nail Lacquer Polish
Hello, dear readers! Probably, you know that OPI is one of the best polish brands. Today I will show you my favorite OPI nail colors that I have in my collection! Enjoy!:)
My Personal OPI Nail Polish Color Chart 2017
Lacquer NL L54 California Raspberry
This varnish has the most excellent characteristics: elastic even brush, a good consistency (moderately liquid), it perfectly lays on the plate without the needles and dries quickly. I applied it to the base, so when I later removed the varnish, everything was all right. The first layer dries instantly, the second a little longer, but here you can definitely do without drying and fixing. OPI nail varnish lasts about 3-4 days, I'm quite ok with it, and with a fixer, you can safely wear it a week, but this option is not for me. I can bear a new color only a few days! It's all because of the shimmer This OPI pink nail polish has too much blue shimmer, due to which the varnish seems pearly In the sun, the nails seem neon, it's painful to look at them, in cloudy weather it's just a berry-pink manicure, but do not like it, especially in the manicure. By the way, I wear this nail varnish exclusively with tanned skin for some clear reason But it's possible that it will fit well not only with bronze skin, but also with bronze outfits, chocolate printed dresses in Afro style and massive ornaments I usually combine it with jeans in the summer, with military dresses, white clothes… A also have one similar color in my collection, that is EL Berry Hot, which I use often and also love, it perfectly harmonizes with my ragged jeans and white dresses. Compared with EL, California Raspberry looks darker.
OPI Nail Lacquer You Don't Know Jacques

The product has good characteristics: a good elastic brush, the varnish is a bit too liquid, but in spite of this it is perfectly applied to the plate, it can be used literally on the run and even without applying a base. From the first layer the varnish perfectly lays down, the second layer does your manicure ideal. This OPI brown nail polish has a wonderful native gloss, it dries relatively quickly, lasts for 3-5 days, although it can lose a little gloss. I easily remove it using any nail polish remover.
Colour… I do not even know how to describe it See the picture! It's dusty, business, quiet. The color of coffee with milk or milk chocolate. For me, the lover of sweets, the tint was perfect! One of the most tasty nail polish colors. It looks perfect in a duet with Did You 'Eat About Van Gogh and Chop-Sticking to My Story, also look very stylish in combination with OPI matte nail polish You Don 't Know Jacques! Suede, maybe it will be nice with a mint shade The product has no shimmer, pearl or something else, it's pure cream, but only liquid.
The lacquer settled firmly in the second position of my color chart. I guess I will never get tired of this product!
OPI Nail Lacquer Don't Touch My Tutu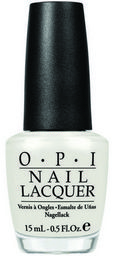 Another milk "nude" from my porcelain collection This bottle is just a condensed milk, tasty and inviting The consistency of the lacquer is jelly, but not glass, moderately liquid and thanks to the elastic brush spreads well. Just want to note that with this varnish you will have no long fuss, but the nails should be thoroughly polished beforehand! I never polish my nails, and there is a good reason for this: after that they will necessarily flake off. Therefore, as you understand, this OPI product is applied to the unpolished nail.
The lacquer lays down well and dries quickly, for a delicate translucent finish you will require two thin layers and a fixative-gloss, since Do not Touch My Tutu does not have any "native" gloss. I apply one layer of the base, two layers of varnish and top layer, the whole process takes about 20-30 minutes. The product dries up quickly. It last 5-6 days, but the gloss should be updated every 2-3 days.
This product is white translucent, beautiful, gentle, airy, that is why I'm in love with it.
OPI Nail Lacquer NL G28 Love.Angel.Music.Baby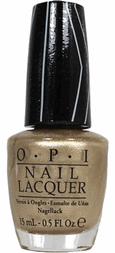 This is a gold nail polish with a touch of gray and a satin finish. The color is unique, original. Pure vintage.
As for characteristics, this is probably the most problem-free polish color which I have ever had! I just love it! I applied it both on the base and the naked plate. I did not notice the difference. One layer looks good, but the second one makes the coating flawless! It dries quickly. Even very quickly!
The finish is interesting, semi-dull, which makes this OPI gold nail polish elegant. Definitely, it will look better on tanned hands than on my pale…
About durability. The color lasts 1-2 days without a top layer, up to 5 days with a top layer. And when I apply a top layer, gold remains the same noble, it did not look vulgar or cheap. Although the finish is much more effective without top!
OPI Nail Lacquer NL E 72 Eurso Euro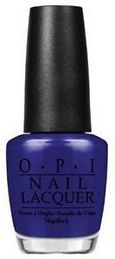 The bottle is standard, the brush is also no different from other brushes of this brand. No surprises here.
This polish has a creamy texture without a shimmer, pearl and other special effects. Still the product had some surprises. All my OPI nail products are friendly enough and easy to apply, but this one… The consistency of the varnish is dense and quickly hardens when applied, it requires some skills at work with it. From the first touch, you need to do everything as quickly as possible, remember that you will not have a second chance. It's impossible to correct it with a brush! The first layer looks not very beautiful, but the second layer, thank God, changed the situation. There is one more nuance: this OPI pink shade poorly spreads over the nail and, of course, flows under the cuticle. It is impossible to correct it with a brush, it has a very strong pigment, therefore you will have to delete a varnish and apply OPI dark blue again. But there is good news: you can deal with it! You just need to have time (preferably daytime) and a great desire to wear Eurso Euro!
This varnish dries a long time, I sit still for an hour. Yes, even when I use my favorite drying. About durability: blue shade remains 3 days in perfect condition, then the tips begin to fade. When removing the varnish, you should have enough patience, I use a Maybelline sponge, and the process goes faster.
It goes without saying that I bought this product because of the color. I assure you, in life this OPI blue polish is much deeper and more beautiful than in the photo! I literally "raped" my camera to achieve a reliable color rendering. Most of all, the varnish did not want to show his "true face" in the bottle. You will love it!
Of course, OPI Nail Lacquer is not a cheap nail polish – its price about $20, buy you should definitely try it if you a lover of a beautiful and unusual manicure!
Which of the colors is your favorite? 🙂