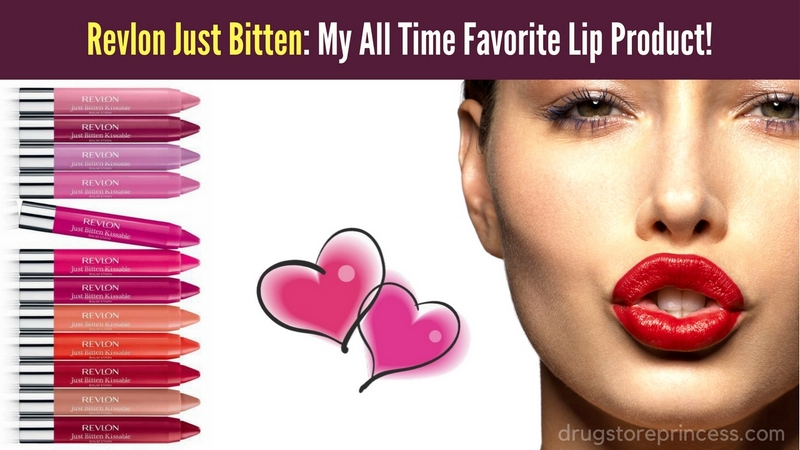 Revlon Just Bitten: My All Time Favorite Lip Product!
Hello, beauties! 🙂
Lipsticks and balms in the form of pencils have already become the must-have in our cosmetic bags. I tried different brands, but Revlon Just Bitten is my best friend and an irreplaceable assistant! 🙂
What Is So Special About This Product?
This miracle pencil has become my favorite not without reason. It's all about color. I have a 005 Crush tone. This is a very beautiful, rich cherry color, you can call it wine, you can call it dark, berry, plum. The tone will vary depending on lighting and the number of layers.
Packaging: Revlon Just Bitten balm is sold in a thick plastic pencil, with a twisting mechanism in the case of a silvery shade. With constant carrying in my purse, I "lost" the letters from the case after a month. It does not look very beautiful any more;
Care: the manufacturer stated that it is a balm, but I did not find any special moisturizing qualities. The texture of the pencil is pleasant, does not cause discomfort, does not dry the lips, does not tighten, well, it's enough for me;
Odor: The odor is very strong. It's something about menthol-eucalyptus. When applying, I still feel it on my lips for a while. But it does not bother me, quite the opposite. Sometimes it even seems that I feel a slight tingling, as if the lips are bitten;
Application: Revlon Just Bitten lipstain balm is applied easily, layer by layer, lays down well. Sometimes it may not be uniform, when my lips are not in perfect condition – the product emphasizes peeling. But only on closer examination. From the distance everything looks fine;
Pigmentation and firmness: Pigmentation is excellent, one layer easily covers the native color of the lips. If necessary, you can layer, then the color will be darker and more saturated. The product keeps for a very long time, the gloss goes away gradually, leaving a pigment on the lips. The balm will endure both food and tea / coffee. It is well removed from with micellar water;
Color: All in all, there are 7 Revlon Just Bitten lip stain colors. As a already said, I chose 005 Crush tone. But do not trust the color of the plastic case, better trust the testers!

Conclusion
Let's enumerate the pros of Revlon Just Bitten balm:
cares, nourishes, protects the lips;
perfectly lies on the lips, does not flow into the folds;
completely non-sticky;
gel texture allows layering;
the color keeps on the lips all day long, even if you do not refresh it;
no nasty sweet smell;
a convenient pencil allows to paint lips even with the closed eyes;
the line of balms has 7 colors, every women can find her BEST color.
And what about the cons? Is Revlon Just Bitten perfect?
I noticed only ONE disadvantage – the letters from the case have faded very quickly. But why do we need letters when we have such advantages?
P.S. another benefit is an ACCEPTABLE PRICE. It's price starts from $9.00. So, it is quite affordable 🙂
I hope you enjoyed my Revlon Just Bitten lip stain review. I recommend you all trying this product and find you PERFECT color!