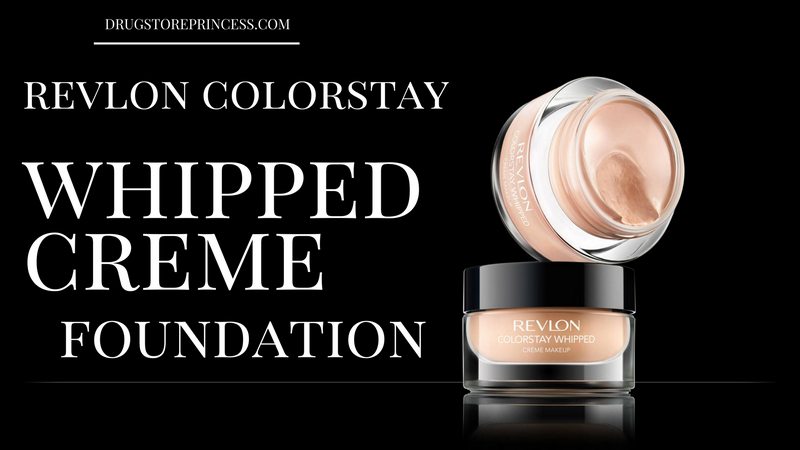 The Best Makeup Foundation: Revlon Colorstay Whipped Creme Foundation Review
To create an ideal makeup and achieve even skin tone without foundation is almost impossible. That is why such cosmetic basis must be in arsenal of any woman, regardless of her age.
Revlon foundations are considered to be of high quality, but choosing the best among them is not an easy task.
Colorstay Whipped Creme Foundation Review
Revlon company produces foundations with predominantly natural composition. So, among ingredients of different products you can find extract of orchids, silk proteins, mallow extract. All these components help to hide skin imperfections, not only not clogging your pores, but also effectively caring for the skin.
Recently a new product from Revlon appeared – Colorstay 24 Hour Whipped Crème Foundation. I already had time to try it and at once I will tell that it is an ideal foundation for oily, problem skin. It has thick and slightly viscous texture, but it lays on skin very easily (even easier than usual Colorstay), without making feel tight and dry. Composition does not clog pores, while it keeps on your face all day. It creates from medium to full coverage and perfectly conceals any imperfections. And what's phenomenal – it includes salicylic acid, which is one of the best means to fight acne. Therefore, it will not only not worsen condition of problem skin, it will even help you. Besides, it is really incredibly persistent. The company states that the tone can last for 24 hours, but to be honest I do not know to whom this is really needed. On the other hand, this way we decide when to remove it, and not it takes this decision for us, smearing on the face in the middle of the day.
Packaging – a glass jar that contains 23.7 ml of product. Honestly, it's not convenient for me to use such jar. It is necessary to take the product with some tool every time. Not hygienic. After this foundation, I became not so fastidious to Revlon ColorStay for combined and oily skin for its lack of a pump.
Revlon Colorstay Whipped Creme Foundation Colors
Even the best and most expensive composition will not look natural on the face, if you have chosen the wrong shade.
The easiest way to determine appropriate shade is to apply it to your face. Then you need to wait 6 – 8 minutes, until the cream is completely dry and see if the color boundaries are noticeable.
Revlon takes care that girls with any color of complexion and any type of hair could choose the right makeup base. So foundation for oily skin from Colorstay line has 35 shades. The brightest is the shade of Ivory, which is suitable for blondes. The shade of Mahogany, as well as Mocha, is suitable for ladies with the darkest skin. More often all girls choose shades of beige – there are 5 Revlon Colorstay Whipped Creme Foundation shades of it in the catalog.
When choosing the tone, women always pay attention to unique properties of the product. So, composition of Colorstay is enriched with lots of useful microelements, among which there is a place for the following extracts:
Due to these components, the remedy not only hides imperfections, but also tightens and moisturizes it.
How to Apply Revlon Colorstay Whipped Foundation
Makeup base is not only indispensable, but also simple to use. So, what elementary rules for use of the product exist:
always apply the product only to clean skin;
the product can be used locally, to eliminate small imperfections, or to cover the entire face;
in any case, composition should be applied in a thin layer;
foundation is applied with either sponge or fingers;
it should be distributed in circular motions, making sure that the product is not visible on face;
the product should also be applied on the neck, so that transition between natural color of your face and foundation was not too noticeable;
after applying the base, you can use the rest of your cosmetics.
Pluses: high durability, full coverage, doesn't clog pores, lot's of shades, perfect for oily skin, easy to apply.
Minuses: no dosator
Price: about $18 or less
I personally just love this product by Revlon. So after I tried it and decided to review Revlon Colorstay Whipped Creme Foundation on my website, so that you girls could know that there one more incredible means for oily skin at affordable price. I definitely will be buying this product again and again, since it is just perfect for me. Besides the composition is better than in any other product, which allows not to clog pores and improve your skin, even help to fight with acne. So to the question: whether to buy Revlon Colorstay Whipped Creme Foundation, my answer is YES!