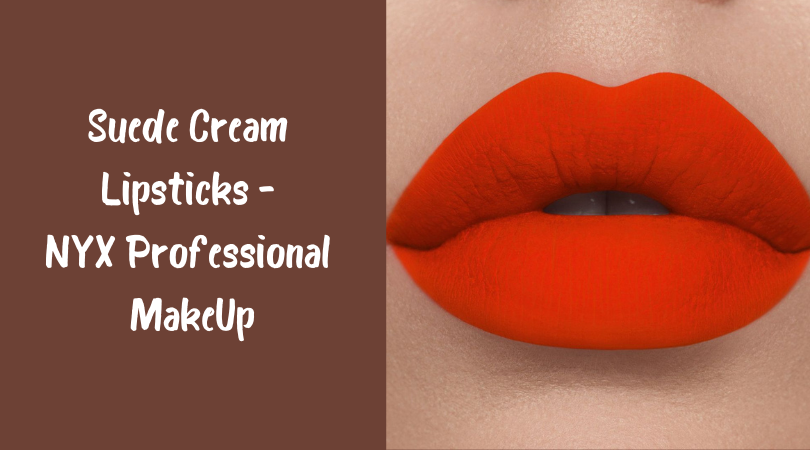 Suede Cream Lipsticks – NYX Professional MakeUp
The nyx professional makeup collection features a wide selection of cream, satin and matte lipsticks in dozens of stunning shades: light nude, luscious bright and seductive dark. Nyx lipstick lip cream allows you to create a variety of looks – from delicate natural to the most daring.
Thanks to the perfect consistency, any of suede cream lipsticks softly adhere to the skin of the lips and give absolutely smooth and comfortable coverage. Concentrated pigments provide color saturation. You can freely experiment with the density of the finish, combine different shades and create unusual tone transitions. Each classic lipstick is enclosed in a compact case, which is convenient to carry in a cosmetic bag and take with.
Common description of cream lipsticks from NYX
The mineral-based formula gives the lipstick a creamy texture and rich color. They provide a long-lasting nurturing formula. This is a product for every day. The color palette is presented in stunning and varied shades: light nude, deep red, pink, violet, blue, grey, etc.
NYX liquid suede cream lipstick swatches
If you are a fan of orange colors, these lipsticks will suit you in the best way:
Lovers of pink color lipsticks should try these ones:
Buy and try violet suede cream lipsticks such as Run the World, Subversive Socialite, Oh, Put It On, Sway:
Blue colors of Nyx suede cream lipsticks:
Cream finish nude, brown, berry-like products for lips:
Liquid suede cream lipstick club hopper and vintage are two wine-colored products for lips:
Create a super-unnatural makeup with extraordinary colors:
How to put classic cream lipsticks on?
Before applying a cream lipstick, use a lip primer and liner for a more lasting result and a smoother contour. Also, by adding a transparent lip gloss over the lipstick, you will get an even more luscious gloss effect that visually enlarges the lips and makes them more nourished.
Who can use cream lip products?
Perhaps this is the most common type of lipstick. Due to its pliable and soft texture, it is easiest to apply, while providing a sufficiently rich color and does not tighten the skin. By the way, it is this lipstick that is recommended to be used by girls with thin lips: it guarantees a delicate shine and visually enlarges the lips.
How to choose the right lipstick?
What points should you specifically pay attention to when buying lipstick in a store or online:
First, decide on the type of your skin because it matches the type of skin on the lips. If you have a dry one, then avoid buying a liquid matte lipstick, which dries and tightens them, and if it is oily, then you do not need to buy a creamy lipstick with oils in the composition.
In each line of lipsticks, nude colors come first.
If you are looking for pink lipstick, choose from different manufacturers. For some, it will be brighter, and for others, it will be paler.
All shades of red are easy to buy. Pay attention only to the fact what kind of lipstick: oily, matte or velvet. I do not advise you to take oily, since the red pigment itself never dries the lips.
Keep in mind that the color of the lipstick on the hand and on the lips are two completely different things. Our hand is pale-tanned, and the color of our lips ranges from deep pink to pale. In any case, the shade looks different on the lips.
When choosing a coffee color for lipstick, make sure that it does not go into a reddish or dead shade.
It is best to choose a pencil in the color of the lipstick so that it does not go beyond the lip contour and does not spread.