Choosing the Best Foundation for Pink Undertones
Perfect even skin is the dream of any women. A foundation may become a real magic wand for many women. It can disguise almost any imperfections – shallow facial wrinkles, bags, and dark areas under the eyes, etc.
You should not apply the foundation without knowing you have chosen a correc product for your skin type! Otherwise you will not solve your problem, but greatly aggravate it. One of the most popular skin tones is a pink one. That is why I want to devote this article to the right foundation for pink undertones.
Make sure you have pink undertone!
The tone depends on the amount of melanin (pigment) in the structural surface of the skin and does not change under any conditions: neither under the sun, with sunburn, nor during the cold season.
To find out which color you have, you should perform 3 easy small tests. You need to follow some definite rules:
I recommend doing a test in a room with natural medium light. The fact is that different lamps give various shades, which can interfere with the experiment;
Before testing, clean your face of cosmetics, tonic, lotion. After cleaning, you need to wait 15 minutes, because the scrub can also affect the face color.
So, how to determine skin undertone?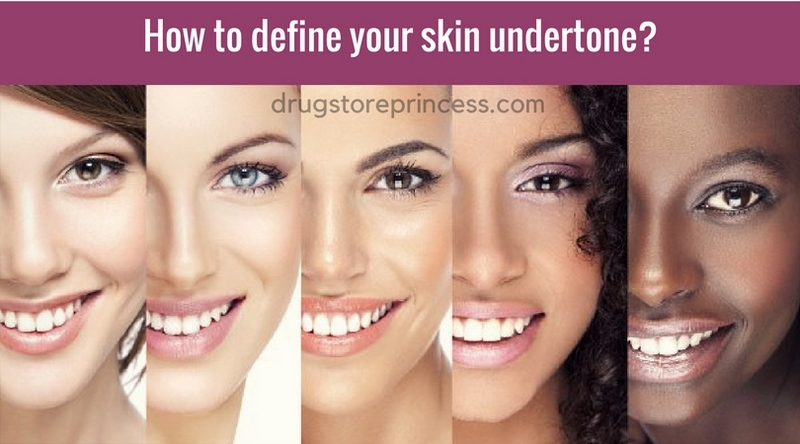 Testing the color of the veins on the wrist:
Women with bluish veins have a cold tone;
If veins are greenish, a woman is "warm";
If a woman can't be 100% sure which color the veins have, this means she has a neutral undertone.
If you get an easy tan and you do not burn, it means that the level of melanin is high. You, most likely, have a yellowish-olive warm undertone. If you easily burn in the sun, get a tan with difficulty or do not get tan at all, then the level of melanin is small. This means that your undertone is cold pink, reddish or bluish-red. Another sign: a noticeable blush.
Olive tones has an ashy or grayish shade due to the combination of a natural yellow and a greenish undertones. Neutral type does not have obvious earthy, olive or pink shades. People with this skin can most easily choose a foundation, concealer or powder, they can even choose several tones of the same product.
How to choose the right best foundation for pink skin?
Now you know for sure that you need this very foundation. Usually, such a skin looks quite healthy, but it may be very thin and sensitive.
The correct foundation should always coincide with the natural face color, since the purpose of this cosmetic remedy is to hide flaws, to intensify the tone and to give the face a healthy appearance, but not to change its color. Not to emphasize pink tones, you should avoid rich pink products, let it be pink with a light note of beige, and your face will get a pleasant, natural look.
If the pink shade is too intensive and you are trying to remove it, then you should neutralize it with beige foundation. But you will have to work hard – it is important to create a natural transition to the neck, so that the face does not look like a separate element from the rest of the body. Color correction is needed only in individual cases, when it is absolutely necessary.
Consider skin type when choosing the best foundation for pink undertones!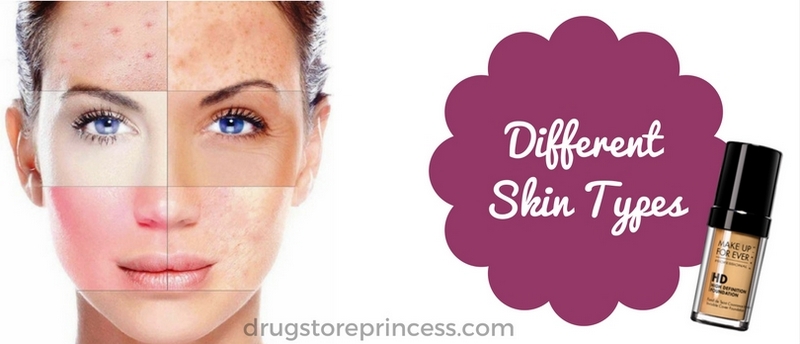 When choosing a foundation, you should also pay attention to the type of your skin – it's important. Poorly selected tonal base can emphasize peeling and cause tightness.
To avoid this kind of trouble, be sure to pay attention to the my recommendations.
Women with dry skin should give preference to products with moisturizing properties. Does not cause any discomfort. When applying, make sure that the scaling is hidden and not emphasized by the remedy;
For oily skin, you may try special tonal creams with matting effect. They have a drying effect, which makes it possible to give the face a smooth, velvet tone without any gloss;
Combined skin type requires more attention – you need to choose only specialized products without pronounced drying or moisturizing effect. I recommend applying a moisturizer before applying the base.
How to choose pink based foundation for problem skin?
Selecting the cosmetic products for skin with inflammation and redness is not an easy task. You need to treat these problems carefully, and if you need to hide them for some reason, you should choose the foundation correctly – the remedy should improve the skin condition, contain medicinal components, extracts and vitamins, but exclude oil and any other fatty components. The product should not be too dense.
You will not be able to hide all inflammations with the help of a foundation for pink undertone skin, for this purpose you need special means with a high degree of a pigmentedness – correctors. When all the flaws are hidden, you can apply the cream to smooth the tone, the color should resemble the natural color of the face.
Test the product before buying!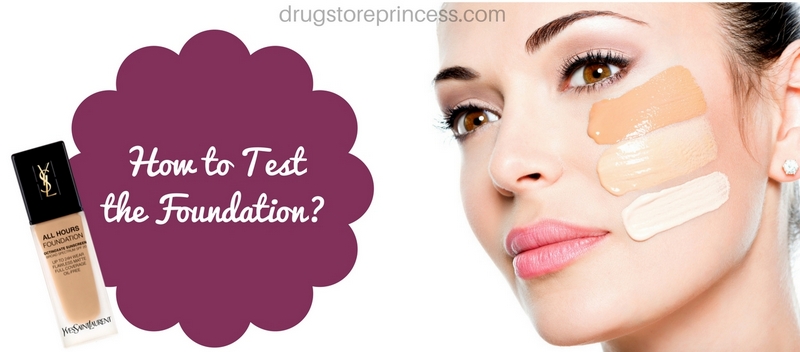 Many women test foundations on the wrist. But this area is different from the complexion and has another thickness. Apply a little cream on the area of the jawbone from the side – so you can get a real picture of how the tone will look on your face. Another important rule when choosing the product is natural daylight. This way you will clearly see whether the tone coincides with the shade of your face. Some women act another way – they buy 2 products – darker and lighter versions, and then mix them, creating the perfect shade, testing it in a similar way.
If you choose the best foundation for pink undertones to create an evening image, a darker version is allowed. Also, to give the face a natural outline, you may emphasize areas of darkening and lightening, women sometimes use different colors of creams, as if sculpting their appearance.
Best foundations for pink skin 2020
1. Christian Dior Forever Fluid ($50.00)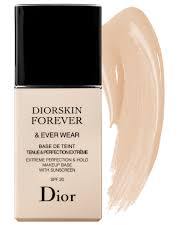 The famous Dior Forever Fluid is not even a cream, but an airy tonal fluid that can adapt to your individual skin needs. Extract of seaweed. I recommended this product for normal and combination skin.
The texture of the cream is melting. It gives a fairly dense foundation without the effect of a mask. Apply it with a brush. The cream perfectly hides redness and imperfections, does not emphasize the pores and lasts for a long time. I recommend washing it off with a hydrophilic oil. The volume of the bottle is 30 ml.
Main advantages:
perfect for pink undertone;
excellent durability;
caring properties;
sun protection filter SPF25.
Cons:
high price;
can emphasize peeling.
2. Guerlain Lingerie de Peau ($63.00)

The tonal base Guerlain Lingerie de Peau has the lightest texture with a perfectly even foundation. The cream has a wide color palette (8 shades). The bottle has a dispenser, which makes it quite economical. SPF is 20. Has a light violet fragrance. This is one of the best foundations for pink undertones.
Despite its luxurious design, the bottle is quite heavy, so it not suitable for wearing in a purse.
Main advantages:
pleasant texture;
easy to apply;
adjusts to the pink skin tone;
looks natural, not visible on the face;
hides minor flaws.
Cons:
not suitable for very dry skin;
high price.
3. Max Factor Colour Adapt ($12.00)
Max Factor Color Adapt is one of the most popular foundations for pink undertones. Suitable for oily, sensitive skin. Does not contain oil and does not clog pores. The manufacturer is USA. Creams of this company are very popular and are of good quality. The first Max Factor foundation cream was created in 1936 by the American make-up artist whose motto was: "Make-up for the" stars "- and for you."
The tonal cream has a gentle consistency of mousse, which ensures a smooth application. Creates a light powdery finish.
Main advantages:
adjusts to the pink skin tone;
a convenient dispenser;
looks natural, smoothes the complexion.
Cons:
can emphasize peeling;
for strong defects, a corrector is needed.
4. Revlon 24 Hr. Colorstay Liquid Makeup Combination ($13.00)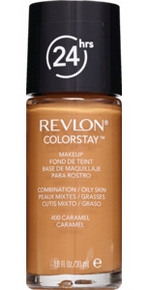 The cream has the lightest texture and is absolutely invisible on the face, but at the same time it lasts very long. It makes the skin smooth and matte, hides redness, pigmentation spots and other defects, does not dry, does not clog pores. I recommend to wash it off with hydrophilic oil, a simple foam can not cope with it. The volume of the bottle is 30 ml.
Main advantages:
an incredible palette of colors;
impressive durability;
has a matting effect;
a big volume.
Cons:
you need a special agent for washing it off.
So choosing the right foundation for pink undertones seems an easy task if you know your color and apply all the rules described in this article! Wish you good luck! 🙂