MAC Mineralize SkinFinish Natural Review and Its Tempting Dupes
Mineralize SkinFinish Natural from the famous American brand of professional cosmetics M.A.C. – is must have in cosmetic of any modern girl who appreciates the perfect makeup!
The composition of powder includes a whole range of useful natural ingredients:
minerals;
vitamin E;
beet extract;
yeast;
Haberlei rhodope leaves;
tamarind pitch;
others.
Mineralize skinfinish natural by MAC is baked according to the special technology of slow baking providing skin with a uniform matte coating, hiding skin imperfections and preventing appearance of fatty shine. It has a high resistance, so your makeup will look perfect all day long. Powder is perfectly shaded and does not create mask effect, it looks essential and natural. Powder Mineralize Skinfinish Natural from M.A.C. is your little secret of beauty!
How to apply mac mineralize skinfinish: put on powder on clean face or over makeup base with a round brush or sponge. Begin applying from the center of forehead, moving down cheekbones to chin. Go lightly on nose and cheeks.
MAC Mineralize Skinfinish Natural Dupes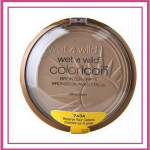 WET 'N' WILD COLOR ICON BRONZER – $ 3.99
Bronzer is packaed in a simple transparent plastic package, on cover of which product name is written. Also there is a bright yellow sticker with the name of the shade on it as well. On the back of package you can see composition, volume of the product and other information. A huge advantage of this means is availability of SPF 15, as protection is a useful bonus in summer. The hint of shade may seem red, but on the face it looks quite different. Bronzer texture is very soft and silky, it is well recruited on brush and perfectly shaded on skin. The texture is almost matte, it contains a shimmer, which is not noticeable on skin. This shade fits perfectly to dark skin with a warm pod, snow-white it seems too red and dark.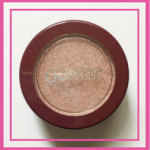 COLORPOP SUPER SHOCK CHEEK – $ 8.00
This cosmetic means should be applied by means of fingertips. It is better to use a flat synthetic foundation brush or a short duo fiber brush; the first brush mentioned will ensure more coating when duo fiber brush will provide a more sheer effect. This product should be kept correctly not to dry a product because its creamy texture should provide a fascinating effect on total makeup look.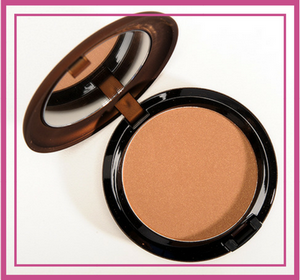 MAC BRONZING POWDER – $ 27.00
Compact stylish black box with a handy mirror inside. The lid opens 180 degrees and can be locked in any position, which is incredibly convenient! The quality of plastic is high. Bronzing Powder firm MAC coats skin smoothly, perfectly blooming. Indeed, it is difficult to overdo it, because it is typed on the brush slightly and, the first application provides only a shadow. To make evening makeup, I need 3-4 times to put on the product.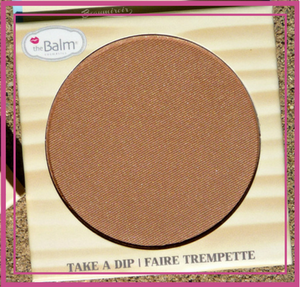 THEBALM BRONZER/BLUSH – $ 21.00
This consmetic should be within reach for every beauty. This blush and bronze has special formula for providing long-lasting and fade-effect. The Balm Bronzer may be used in combination with smokey eyes makeup! You are welcome to create beauty!
BECCA SUNLIT BRONZER – $ 38.00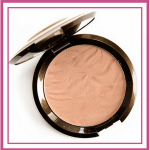 New bronzers from BECCA have the softest silky texture, with which it is easy to make both just a hint of color, and layer to a deep tint, which even in this case will look absolutely natural, without reddish.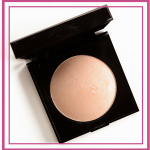 LAURA MERCIER MATTE RADIANCE BAKED POWDER – $ 40.00
Highlighter has a very pleasant creamy texture, excellent pigmentation. Bronzer, by the way, is a little more modest in this respect and is applied more delicately, for more bright colors it is perfectly layered and extinguished. It should be all the efforts taken to overdo it. The highlighter can be applied as an easy layer for a barely noticeable glare, and is thicker for a bright glow. Bronzer is absolutely matte, and the highlighter has almost no shimmers and sparkles. The color of highlighter seems to me like a pearl, without a pronounced yellow or pink shade, suitable for any skin type.
GUERLAIN TERRACOTTA BRONZING POWDER – $ 53.00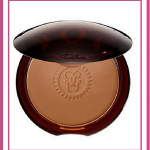 The unique, compact face powder Terracotta Light Sheer Bronzing Powder – style, versatility and quality embodiment, connected to a discreetly-refined box, equipped with a convenient mirror. The unique formula of powder contains a special color composition from various shades that form a unique tandem of light and shadow, highlighting beneficial skin areas and hiding imperfections. The mosaic structure of bronzer makes it the most versatile, suitable for any skin type and shade. The composition of colors combines matte and shimmering shades, which will help create the most natural skin tone. Soft and silky powder covers skin, making it silky and radiant, fresh and smooth. Terracotta Light Sheer Bronzing Powder perfectly mats and removes excess sebum, shine in fat zones (forehead, nose, chin). Protective components defend skin from harmful effects of environment and negative influence of weather factors. Your face will find a young, fresh and healthy appearance, and make-up will be complete and perfect.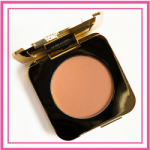 TOM FORD BEAUTY BRONZING POWDER – $ 68.00
The innovative means is ideal for various face contour modeling techniques and can be used for any type of skin. The precious argan oil, which is part of powder, provides skin with intensive care, moisturizes and nourishes it, and also makes it more elastic. Bronzer contains mineral pigments that create a natural matte coating, do not allow the appearance of stains and smears. The product retains the effect of a light tan for a long time.
MAC Mineralize Skinfinish Natural Swatches and Shades
There is the whole palette of shades of mineralize skinfinish natural powder. The very present shades are:
Light;
Medium;
Medium Dark;
Light Plus;
Medium Plus;
Medium Golden;
Medium Tan.
Looking at this list we may come to a conclusion that women may find any kind of color to every skin tone. If you obsessed with MAC beauty company, you are welcome to choose one of these shades for yourself to finish your makeup. MAC mineralize skinfinish natural reviews are almost positive giving women an opportunity to look incredible attracting people attention. This consmetic product is suitable for both everyday and evening or party makeup. It is up to you to decide what to choose and where to buy but I recommend you even to try it!