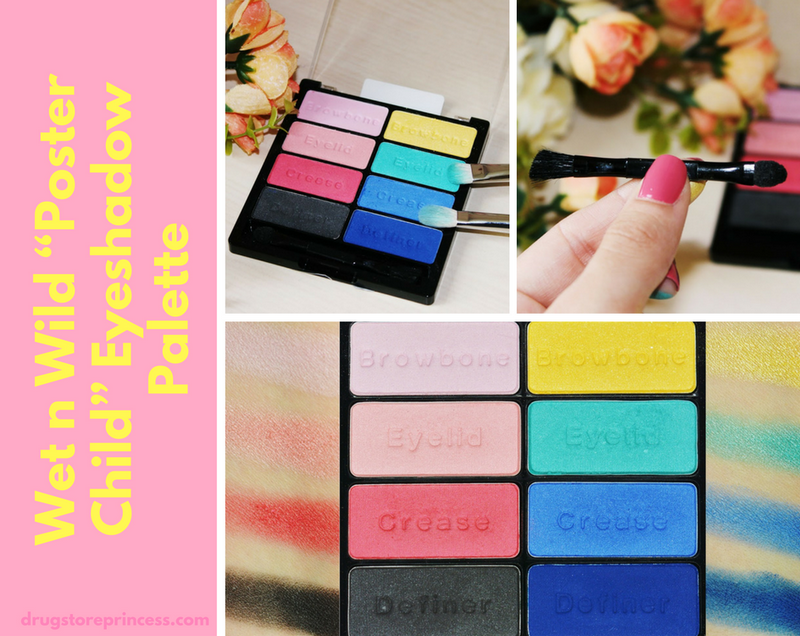 Wet n Wild «Poster Child» Palette and Brushes for Eyeshadows Review
 «Poster Child» Eyeshadow Palette
This palette has eight pigmented and bright shades with ultra-steep trendy colors, coordinated where to apply them. The palette contains both matte and shimmer colors (but without glitters). At the base of shadows is silicone, which provides durability for many hours.
If we talk about the palette in general, then shadows are soft, pleasant to touch and silky. Not dry. With very good pigmentation. The colors can be applied without a base, but I prefer to apply them on primer since they look brighter and last for the whole day.
I will explain colors on each side of this Wet & Wild eyeshadow palette from top to bottom.
Left:
light pink matte – the least pigmented shade on this side;
satin pink – gives pinkish flicker;
non-shimmering coral-pink – very pigmented, on eyelids looks bright;
black matte – drier than shadows above and can strew; more gray than black on eyes, you will have to use dark base to get black shade.
Right:
matte yellow – the least pigmented on this side, but still can be seen on eyes; it is better to apply on base and with fingers;
satin aquamarine – excellent pigmentation, beautiful color;
matte cornflower blue – behaves normally;
matte dark blue – more dry than shadows above; when blending it can strew.
Quality
For such money, this quality is just a find! Yes, they are not perfect. But sometimes shadows for 40 bucks can be terrible! And these shadows in WnW eyeshadow palette for about $8 give a good result.
I personally do not use all the shades in this Wet n Wild eye palette. I do like right side colors, but the left side is almost untouched, since I do not use such shades in my everyday life.
Brushes for Eyeshadows Application
The palette has a small brush but it is of a very poor quality, as in any small inexpensive palettes, so I recommend throwing it away without even trying to use it. You won't get any decent effect, since it can't apply the color evenly and I don't even start about blending. So the way out is to purchase special brushes in Wet and Wild store, besides prices for them are very attractive and quality is high. There are lots of reviews on these brushes – they appeared not long ago, and the choice is not wide, but the quality will surprise you and necessary for eyeshadows brushes are present in the catalog.
Small and Large Eyeshadow Brushes
The essence of both products is the same, they only differ in size, so it's up to you to choose the one that suits you. Both brushes are sinthetic, very soft. Hairs of the brush take optimal amount of shadows and provide easy and accurate application. They can be used with cosmetics of moist or dry texture. It has a shape with rounded corners, consists of synthetic fibers Polymax of two tones, made of exclusive thermoplastic polymer complex, as close as possible to natural hairs. Specially designed ergonomic handle is easy to use and contributes to excellent result. These brushes are intended for the first 2 shades in the palette (browbone and eyelid), but do not overdo with the color, start with small amount first and try to blend it all over the lid, otherwise the product can lay in uneven layer.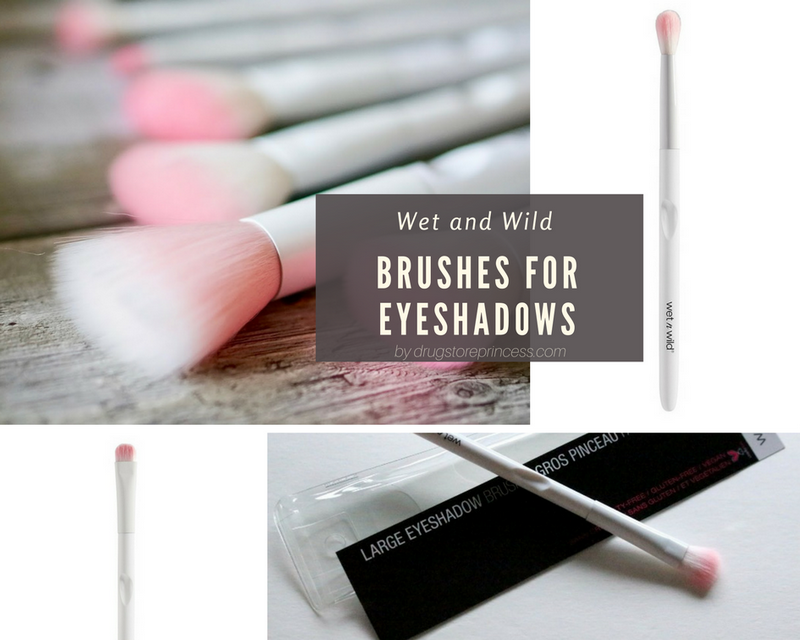 Crease Brush
This brush is intended for applying and blending eyeshadows in the crease. I advise using it with dark colors for the crease. As I said above these shadows can strew, so make sure that you use something to prevent particles of the color from sticking to your cheeks and under eyes area. This product is a perfect thing to fill the fold of the eyelid, blending, it is very soft, puts shadows evenly, the thing is simply irreplaceable. By the way, I prefer synthetic brushes for blending eyeshadows, I have a brush with natural hairs but I do not like it for these purposes.