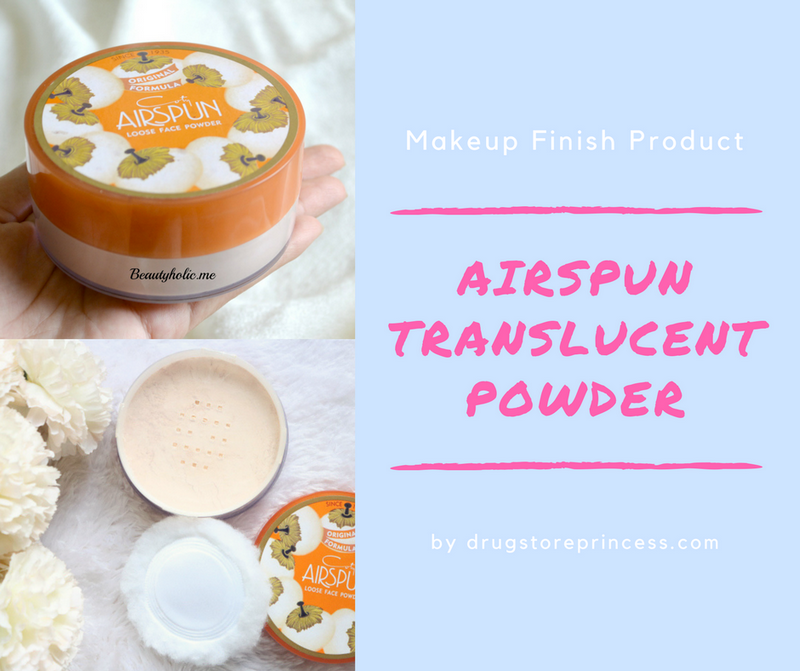 Airspun Translucent Powder Review
I am sure that any girl who has oily or combined skin is exhausted by this problem and tries in all ways not to look like a pancake to the end, or even to the middle of the day. Personally for me it's just a nightmare. During the day from beautiful make-up with even tone I turn into exhausted person, as if I walked all over the Sahara, or I exercised for an hour in the gym.
And it's not just the shine on the skin, but that any attempts to remove greasy shine ends with removal of the tone, and I am the «happy» owner of imperfect skin (with traces of acne, acne itself, pores and freckles). In such cases, matting means can help – primers, tones, even sprays.
Airspun Translucent Powder
Today I want to about Coty Airspun powder, which are used as final stage of face makeup – fixing the tone and controlling oily shine. I managed to fall in love with this product so much that I'm already afraid that I will someday run out of it (although it has large volume).
This powder is very soft, with delicate aroma, pleasant pad, this causes a feeling of comfort. It is very pleasant to use this product. It gives refinement, well disguises minor imperfections on the skin, wrinkles, quite persistent, in my experience stays for a whole day.
The price is quite affordable. This brand has a long history since 1935 – at first it was associated with German holding company, the name later was changed, the brand was resold, new flavors were introduced.
Now the times have changed and plastic jar it was sold in has replaced plastic washer, which stores a treasure weighing 65 grams! This huge amount you can enjoy for eternity, isn't it wonderful!
Package
Inside, there is a sponge-puff made of synthetic material. For me it turned out to be useless, so it immediately was thrown away.
When you put off the lid, the first thing that blows away is the smell… It smells of cosmetics of that time, at first it frankly infuriated me, then I even liked the smell. When applied, it is felt about 10 minutes, then disappears altogether. Airspun face powder itself is the smallest grind, I would not recommend sneezing in front of the jar. At close look, you can see it contains light-reflecting particles.
The composition can not be called useful, but for me the priority is matting.
How Long does It Stay?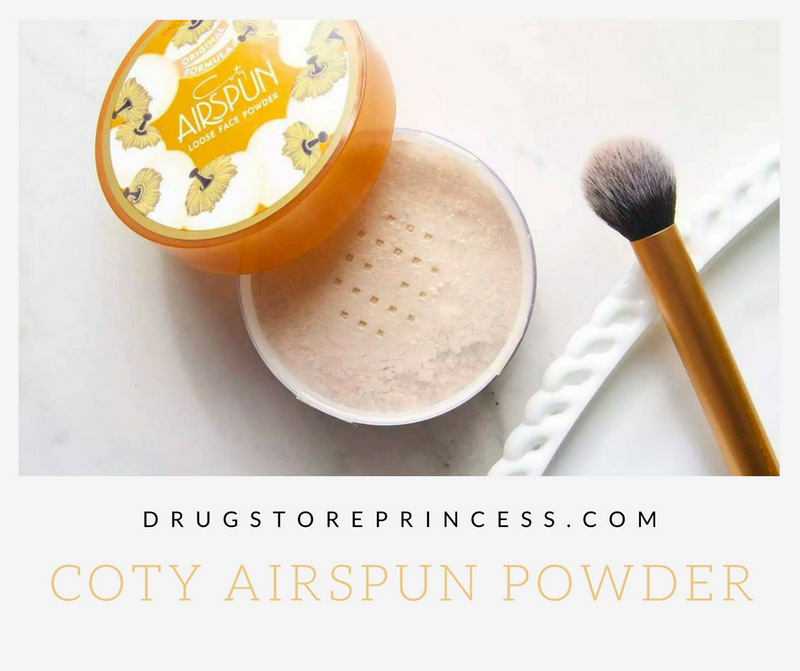 Now the most important thing is durability of effect. Without any means, my skin (namely the T-zone) becomes oily after 2 hours, but the light shine begins to appear after an hour. So with this Coty Airspun powder, the first signs of shine appear after 4 hours (at average depending on weather and activity conditions), which can be safely removed with a matting cloth and, if desired, again put some product on the face, and then I can have another 3 – 5 hours without shine . By the end of the day (at 8 – 9 o'clock, that is after 12 – 13 hours), a slight gloss is visible (which can again be removed with a matting cloth).
As a result of this post, I can say that everything I tested earlier fades on the background of this fixing powder. It excellently distinguishes light areas of the skin (acts like a concealer), incredibly mattes and gives fresh, rested look. Do I advise it – certainly! It does not look like a mask, of course, it is slightly noticeable on the face, like any other powder, but it's only at a distance of 20 – 30 cm, but if you look at yourself a little farther, then it's completely invisible.