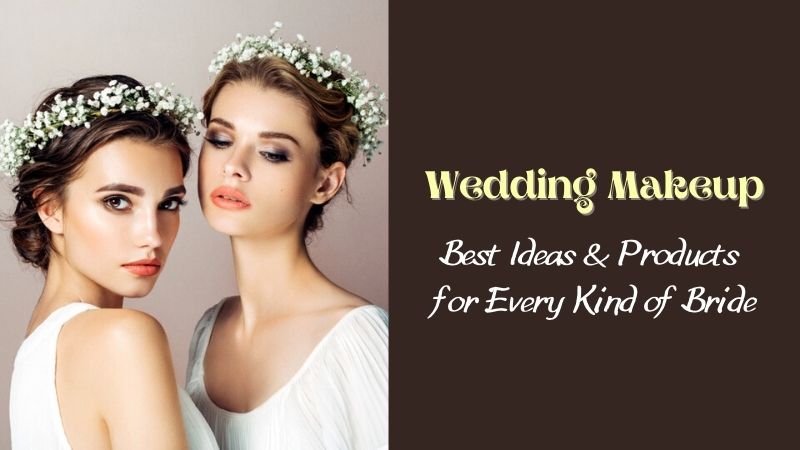 Best Wedding Makeup Ideas & Products for Every Kind of Bride
A light, soft and natural wedding makeup look is an absolute favorite of modern brides. Few women decide to transfer bright arrows and sparkles that we see on the catwalk into makeup. And yet, trendy makeup is slowly but surely winning the hearts of both girls and wedding stylists. In this article, we'll take a look at wedding makeup trends for 2020. Here you will also find step by step bridal eye makeup tutorials.
How to apply wedding makeup: 5 golden rules
The main rule of the classic wedding makeup is to avoid "flashy" provocative shades. It is better to give preference to natural colors: for example, cream, pink, peach or pale brown. A good guideline is the rules that are relevant for nude makeup. But this is only general advice, and the full list of recommendations should be studied more carefully.
1. The most important thing is a perfect skin
A few months before the wedding, you should start caring for your skin with special diligence. Do not forget about daily care, as well as other important regular procedures (scrubs, masks). Naturally, traumatic procedures like chemical peels should be postponed. But you should visit a cosmetologist several times for other more pleasant procedures (facial massage, moisturizing masks) a month before the wedding.
L'Oreal Paris Skincare Revitalift Bright Reveal Facial Cleanser with Glycolic Acid
2. If possible, entrust your makeup to a makeup artist
Of course, if you are sure that no one will do your makeup better than you, then you should do this: on your wedding day, you should feel confident. We will tell you in detail below about the beauty products and techniques that will be useful to you in this case, but for now, we will give some advice to those who nevertheless decided to contact a makeup artist:
Start looking for a good and experienced makeup artist in advance – and it is better to see several at once: this way you can choose a master who will understand your style and who understands you;
Be sure to do a test makeup with the selected makeup artist, or better – two: a month and a week before the wedding. If, for example, you tan a lot, you will need to slightly change your make-up image.
3. Use long-lasting products
In order for the makeup to last until the last selfie and dance with the groom at dawn the next day, you need to use long-lasting products. First of all, a makeup base. After cleansing and moisturizing, apply a primer and only then move on to tone. Distribute cosmetics in translucent layers (several thin layers are better than one thick layer) – this applies to blush, highlighter, transparent powder and lipstick.4
4. Choose products in neutral shades
We already mentioned this rule – and it is better to adhere to it if you are planning an image with a classic dress and traditional ceremony. You should not experiment on the eve of the wedding, but if you want something unusual – study the list of the main make-up trends: you will surely find what you need. A classic that will never go out of style – radiant skin, light blush, pink lips, and a light accent on the eyes.
5. Don't forget about matting the skin!
And do not overdo it with a highlighter: otherwise, instead of a slight effect of healthy and radiant skin, you will get an oily sheen. Well, if you already have oily skin, keep matting wipes or transparent powder in your purse (pay special attention to the center of the forehead, the wings of the nose and chin), which make-up artists advise to apply with a puff. And only then use a highlighter – apply it to the temples, the upper part of the cheekbones and, if you want to focus on the eyes, on the inner corners and under the eyebrow.
NYX PROFESSIONAL MAKEUP Studio Finishing Powder, Translucent Finish
Top 9 wedding makeup 2020: trends, ideas, and tips
Wedding makeup is a traditionally conservative area. On this important day, few people decide to experiment with make-up, preferring proven options in gentle pastel colors. If you want to add variety to the image, but at the same time do not plan to go too far beyond the framework, look at make-up trends 2020.
1. Wine lips
Bright lipstick will not ruin a delicate and innocent look if the rest of the wedding makeup is kept in neutral colors. It is enough to use a little gold or silver eyeshadow on the eyelids, slightly emphasize the eyelashes and cheekbones, add a drop of highlighter. Wine lipstick can be matte or a bright glossy, applied in the ombre technique.
Color Sensational The Creamy Mattes by Maybelline 975 Divine Wine
2. Bronze shadow
Bronzer can be applied not only on the cheekbones but on the eyelids too – instead of shadows. This technique is successful because it helps slightly darken the fold, create a volume effect that provides expressiveness to the look, and make the eyes shine and sparkle. At the same time, such makeup looks quite natural, if you do not add eye lines and other accents to the "shadows". In a similar way, the pink gold shades "work" (by the way, they are very fashionable this year), they only make the image softer.
3. Pastel mono shades
If you want to create a soft, dreamy and touching wedding image, then do makeup with an emphasis on pastel shadows on the eyelids (they should be matte). Pink shades are the most relevant, and there is no need to be afraid that they will make your eyes look painful. Ap-ply the pink color only to the movable eyelid.
Maybelline The City Mini Palette, 430 Downtown Sunrise
Or choose less controversial colors – mint, blue, lilac, pistachio. To pay attention to the color of the eyeshadows, beauty gurus suggest giving up mascara. Examples from the Giambattista Valli and Emporio Armani shows will tell you whether to repeat this trick at your own wedding.
4. Cat-eye
"Cat-eye" cannot be called an absolute beauty novelty. Fashion shows, however, once again confirmed that brides will look best with such a la Brigitte Bardot make-up. Eyeliners add a retro touch for a more feminine look.
L'Oreal Paris The Super Slim Eyeliner by Infallible, Black, 0.034
You can't go wrong with the classic eye lines, but if you want to show them in a new interpretation, choose the corner eyeliner, as with the shows of Rochas and Rahul Mishra.
5. Defined eyebrows
Not many girls will consider this an innovation. However, it is not recommended to focus on eyebrows in a wedding look to the same extent as in fashionable casual make-up. At the same time, neatly "combed" and tinted eyebrows can make the makeup look more natural. Carefully designed eyebrows enhance other facial features, helping to emphasize the dignity of the appearance. Brides who prefer a fun party with friends to a formal ceremony can generally try on a trendy look with colored eyebrows.
Shu Uemura Eyebrow Manicure Mascara, Palm Beige
6. Transparent lip gloss
Bright lipstick is a possible option for a wedding. More often, brides choose neutral lip makeup. And the beauty trends in 2020 have this. Transparent lip glosses have re-emerged at the shows of Versace, Giorgio Armani and Alberto Zambelli. You can replace them with more comfortable balms. The essence, however, will remain the same: lips will acquire a moist glow (it will attract attention to them), as well as volume. At the same time, the image will not lose the charm of naturalness.
7. Glitter
The bride should shine, and if strobing is not enough for you, add a little larger glitter. Apply loose glitter to the cheekbones or glue some rhinestones to the temple area, as in the Nicole show. The main thing is not to overdo it.
8. Red haze
Blush for half the face, occupying the area from the cheekbones to the eyebrows, was seen at fashion shows last year. In 2020, a bold trend made its way to bridal fashion. In such a make-up, the main thing is the perfect complexion: the bright color of the shadows will emphasize the slightest redness of the skin. Therefore, before applying eye shadow or blush in this technique, read the material on how to use red shades in eye makeup.
YSL COUTURE BLUSH 08
9. White eyeliner
Eyeliners that match the white dress will immediately make the whole image more strict, graphic and, of course, memorable.
NYX PROFESSIONAL MAKEUP Mechanical Eye Liner Pencil, White
Wedding makeup for gray and gray-blue eyes

The main taboo of wedding makeup for gray eyes is blue shades. They will make the eyes look like two large blue spots. This makeup guarantees a painful look. Dark cobalt mascara, however, is a great idea. The bright cornflower blue shade of the eyelashes will emphasize the noble gray eye color.
As for the eyeshadows, golden and brown shades are perfect. Warm and gentle, they will contrast with the cold eye color. As a result, the makeup will be discreet, harmonious and conservative (in the best sense of the word).
KIKO Milano Water Eyeshadow – 208
Prepare your skin: cleanse your face with micellar water, apply a moisturizer, use a primer. Don't forget about your lips: they also need care. Use a nourishing balm, wait until it is absorbed well (you can blot the excess with a napkin), and apply a lip primer (for example, UD Ultimate Ozone Multipurpose Primer Pencil), or just powder the lips;
Apply a light-textured foundation such as cushion, BB cream, or CC cream all over your face except around the eyes. Use your fingers to distribute the foundation: the warmth of the skin will make the texture more plastic, it will be easier to distribute and blend the cream on the skin. Besides, this method of application is budget-saving;
Use a compact or loose powder to set makeup to prolong hold and matte skin;
Contour with a creamy texture for a more natural look. You need to contour the face depending on its shape;
Apply blush on the "apples" of the cheeks (again, it is better to use cream or gel for a more natural effect);
If the eyebrows are thick and voluminous, just paint over them with a pencil in shape and fix it with gel. If the shape needs more serious cor-rection, use eyebrow wax, shadow, or eyebrow pomade;
For makeup, you can use liquid eyeshadow in three different shades with a bronze sheen. Apply the lightest directly with your finger to the center of the moving eyelid and to the inner corners; on the outside – a medium shade; blend the borders well. Then use a small, firm brush to apply some medium-tone eyeshadow under the lower lashes as well;
Line the growth line of the eyelashes with a brown pencil: the eyelashes will look visually thicker. Use mascara on the lower and upper eyelashes, it is better if it is waterproof;
Line your lips around the contour with a pencil and use a lipstick or gloss. Don't forget to take it with you to your ceremony to touch up your makeup throughout the day.
Gray eyes and silver smoky ice are no less impressive. And the wine range will create an expressive contrast.
Wedding makeup ideas for green eyes
Wedding makeup for green eyes is a whole field for experiments. Coffee shades are also appropriate here, they make the eyes look even more green. To create light smoky eyes – use gray or khaki shades. We advise the most daring brides to choose a dark purple eyeliner (the main thing is to shade it well). And the best option is to choose smoky eyes in bright emerald tones.
Exclusive New HUDA BEAUTY Obsessions Eyeshadow Palette (Emerald)
To do a beautiful bridal makeup for green eyes, follow our instructions.
Apply the foundation all over your face, opting for a long-lasting matte finish. After the tone has been absorbed, go over the entire face with a dry brush to remove excess tone and outline the natural relief of the skin;
For eye makeup, use shadows with a pinkish undertone: it will perfectly contrast with the green color of the eyes, helping to make them brighter and more expressive. Using a fluffy brush with artificial bristles, dis-tribute the shadows over the entire surface of the moving eyelid and melt up on the fixed eyelid using the smokey technique;
Apply dry eyeshadows of a brighter purple-pink over the base shade. Use a soft, flat brush to "condense" the color and blend at the same time. Using the same brush, apply black eyeshadow along the lash line;
Apply black, waterproof mascara to your lashes;
Use a concealer with reflective particles to treat the area under the eyes. Pay more attention to the part where the inner corner of the eye meets the nose;
Use a wide soft brush to apply the highlighter only to the cheekbones, avoiding the T-zone. If you have oily skin, use a product with a dry texture, if normal – give preference to a gel or cream blush. Spread the blush;
The lips in this version of the makeup can be juicier since the eye make-up turned out to be quite calm. Thus, the emphasis is slightly shifted to blush and lip gloss. To make your eyebrows look natural but neat and well-groomed, use a tint gel.
Makeup with beige and pink eyeshadow and nude lipstick is also great for green-eyed people. Smokey ice in khaki color is good too – but this is, perhaps, an option for those who are not afraid of experiments.
Wedding makeup ideas for blue eyes

Wedding makeup for blue eyes is the very case when you should tackle purple eyeshadow. You can even choose products with a metallic effect (for example, Mallofusa Single Color Baked Eye Shadow Powder, (Rose Purple). And those who like more romantic makeup cannot do without golden, copper or terracotta shades.
What shouldn't you do? Wedding eye makeup is definitely not a gray smokey. At the ceremony, such a make-up will look too vulgar. You'd better do such makeup when you go to a nightclub.
Apply a lid base or powder a little if you don't have the right product on hand;
Using a flat bristle brush, apply light shadows with a light shimmer to the moving eyelid. You can combine several shades at once: use a lighter shade at the inner corner, and a darker one closer to the outer corner, gently blend the transition between them;
Looking straight ahead, blend the dark, matte shade of the eyeshadow over the still lid. If you have an overhanging eyelid, start shading from the outer corner of the eye, where the dark shadows should be as saturated as possible to visually reduce the volume of the overhanging eyelid. Also highlight the lower eyelid with dark matte shadows at the outer corner and lighter, shining ones at the middle of the eyelid and at the inner corner;
Use a black eyeliner to paint over the space between the eyelashes, as well as the growth line of the upper eyelashes;
Apply mascara to your lashes. You can stick on multiple tufts of fake eyelashes.
Wedding makeup ideas for brown eyes
If you have brown eyes, it's time to use black eyeliner. Usually, it is not recommended to use it in wedding makeup, so as not to make it too dramatic: you are not in danger! No extraordinary shooters – only timeless classics in the style of Audrey Hepburn. A fine-tipped liner can achieve the desired effect, with which it is easy to draw a neat and very thin line. Too boring? Then try bright smoky colors in purple, turquoise or bronze.
In the first step, use a shade of your own shadow: this technique will help to make the makeup more saturated;
Spread liquid satin eyeshadow in a dark bronze shade around the outer corner of the eye using a fluffy natural bristle brush;
For a slightly softer eye makeup, spread light shimmery eyeshadow or pigment from the inner corner of the eye to the middle;
Draw the arrows with a black liner: this will help to visually lengthen the eyes;
Curl your lashes with a curler and paint with rich black mascara. Do eyebrow makeup: the product should not be in tone, but three to four shades lighter;
Lilac smoky with darkening at the outer corner will look no worse on ladies with blue eyes;
And if you have a warm skin tone, feel free to rely on golden shadows.
NYX Nyx prismatic eye shadow – liquid gold
Wedding makeup for blondes

When it comes to bridal makeup for blondes, it's important to keep a sense of proportion. In other words, all "flashy" shades look too pretentious on fair-haired girls, so stick to the classic colors that the bride prefers.
Those who crave color can emphasize the lips. Apply fuchsia lipstick to the center of the lips in a hammering motion for a trendy kiss-like effect. This will prevent the lipstick from looking too bright.
Bright gold shadows are great for a wedding. In the light, they will shimmer beautifully and make the look more expressive. But in this case, it is better to leave lip makeup neutral – either do without lipstick altogether, using only lip balm or apply a translucent gloss.
You can even do without accents and pay attention to what you already have: draw and comb your eyebrows, even out the tone of your face and moisturize your lips, and apply beige shadows on your eyelids to even out their color.
A wedding is a reason to shine! And it's not just about the eyes. The golden highlighter can be applied to the entire surface from temples to cheekbones. You will get a creative and unusual image.
Wedding makeup for brunettes
If you have dark hair, you can move away from the classic bridal makeup scheme and use brighter colors: you can even afford a fuchsia lipstick! Why not?
And here are a few more options:
Pale pink lipstick, blush to match the apples of the cheeks and styled with the eyebrow gel;
Peach eyeshadow on the eyelids, matte lipstick in a faded rose shade and highlighter on the cheekbones;
Radiant skin tone and golden shadows on the moving eyelid;
Or a radiant blush and a pink highlighter on the eyelids that will look spectacular in the photo.
Wedding makeup for brown skin
Unfortunately, even dark skin can look dull. A great option is to choose a foundation with a natural glow effect like Chanel Vitalumiere Satin Smoothing SPF 15 Fluid Makeup for Women, Beige, as close as possible to the natural complexion. But if you could not find this, do not be discouraged because you can create the perfect balance by mixing several shades. Women with dark skin should not use transparent powder, as it brings gray "adjustments" to an exotic look. Concealer and sculptor with a hint of coffee or gold (Pupa – contouring and Strobing Medium Skin Palette) will highlight the cheekbones in the best way.
The eye makeup of Afro-American women should be no less bright. The most successful will be the use of golden beige or chocolate shades. All the luxury and versatility of this range is ideally emphasized by the masterpiece Max Factor Masterpiece Nude Palette 03 Rose Nudes.
For a wedding look, feel free to choose green, purple, as well as copper colors. These shades look perfect on dark skin and make you very beautiful!
We recommend that you tint your eyebrows in shades of brown, as they make your makeup more expressive. These shadows can perform this task perfectly: NYX PROFESSIONAL MAKEUP Eyebrow Cake Powder.
To fix the hairs in the desired direction, use Ownest 2PCS Eyebrow Soap Kit.
Girls with very dark skin should replenish their brows arsenal with Gosh Eyebrow Pencil Brown or NYX PROFESSIONAL MAKEUP Eyebrow Cake Powder. Beauties, the main thing here is not to overdo it, so draw your eyebrows in broken lines to get the most natural effect.
How to create sensual lips? There is one golden rule for dark-skinned girls there – the richer the skin, the more intense the shade of lipstick should be. Take a look into your makeup bag… and discard the light, pastel colors. Brick red, cherry, luscious plum and coral – give these flowers a green light! The perfect match for lipstick is Butter London Glazen Lip Glaze. Dark skin allows its owner to apply large sparkling particles. However, do not forget to avoid bright eye makeup when creating shiny lip makeup.
Wedding eye makeup for Asian brides
Wedding makeup for Asian eyes implies applying eyeliner on the upper eyelid. Move it from the inner corner of the eye to the outer. Apply a lighter shade of eyeshadow to the center of the eyelid, and a darker shade to the corner of the eye. And, of course, you should curl your eyelashes with a special tool and apply lengthening mascara on them: all these techniques will instantly open your eyes.
Beautiful wedding makeup looks 2020
What your wedding image will look like depends on various factors: your personal preferences, dress, and theme of the wedding.
The most innocent, touching and delicate image is "makeup without makeup". For a fresh look, opt for light pink shades of eyeshadow, blush and lipstick.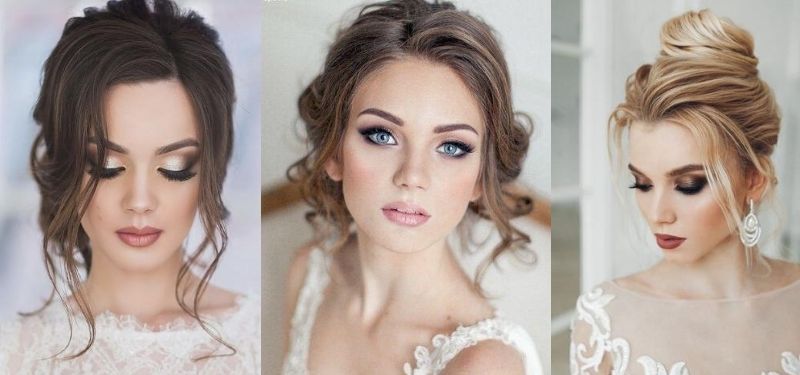 Fall wedding makeup ideas: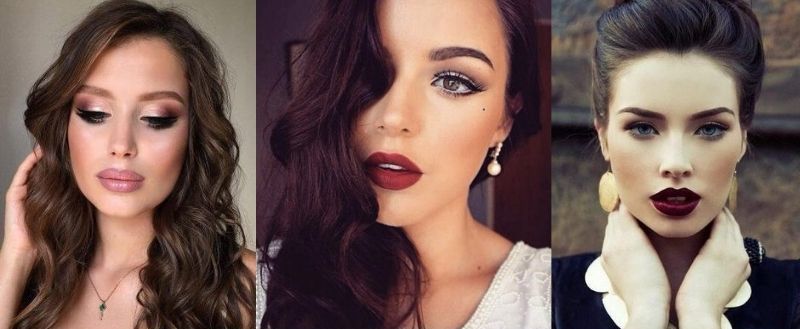 Summer wedding makeup:
Winter wedding makeup:
Best celebrity wedding hair and makeup images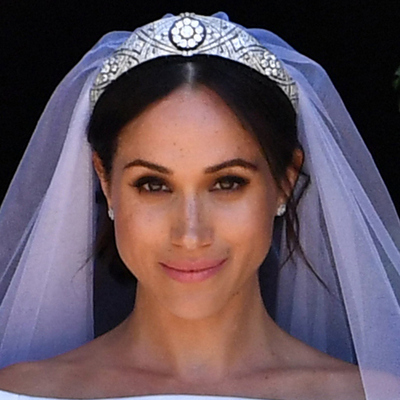 Meghan Markle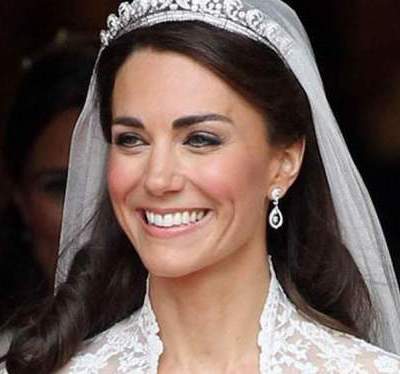 Kate Middleton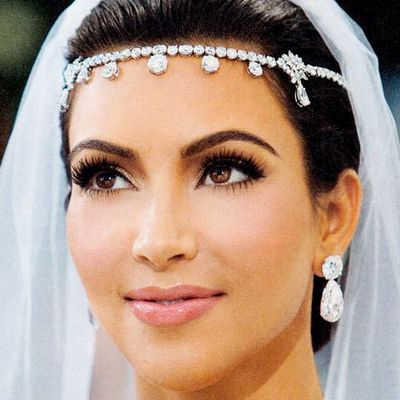 Kim Kardashian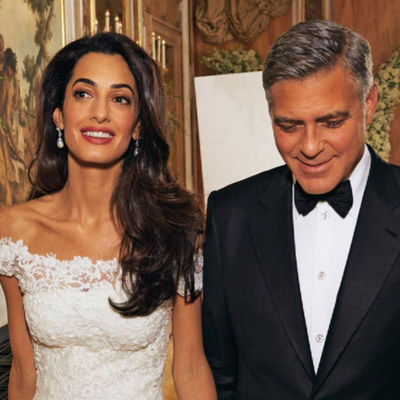 Amal Clooney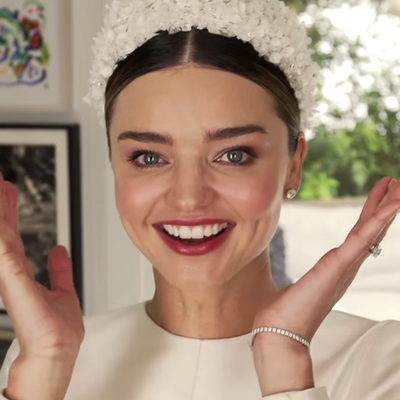 Miranda Kerr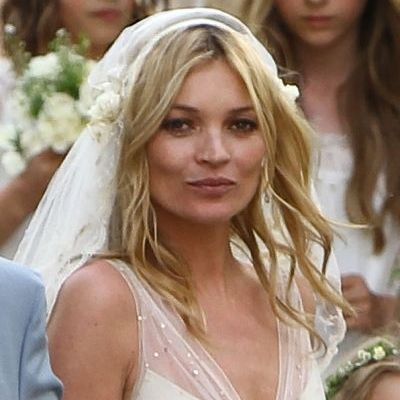 Kate Moss