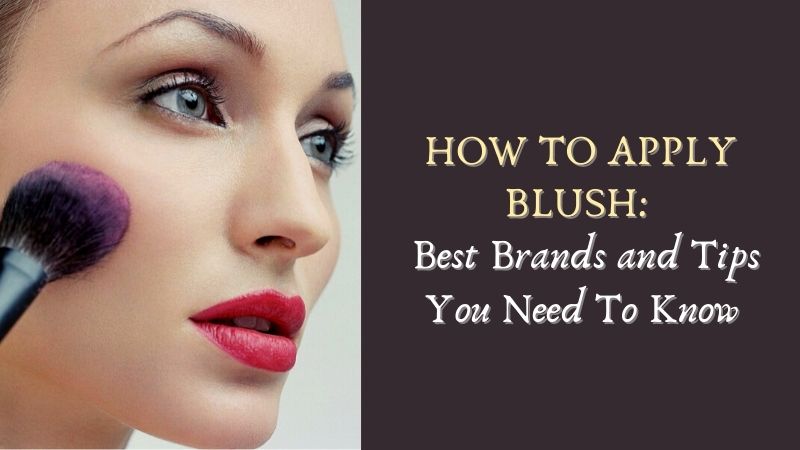 How to Apply Blush – Best Brands and Tips You Need To Know
Baby-face is back in fashion, which means that a light natural glow returns to the faces of modern beauties, displacing hard contouring from the pedestal. Softening features, it gives the appearance of a puppet cuteness, literally erases age. Someone gets seductive pink cheeks from nature, while others are less lucky and have to rely solely on the capabilities of the beauty industry. Here's how to use the blush and find your perfect shade.
General recommendations
Blush products serve several purposes at once. In addition to giving freshness to the image, they create the desired relief, emphasizing and highlighting certain areas. In other words, they can easily replace strobbing and contouring concealers, serving as a more relevant alternative.
There are a wide variety of types and forms: from classic baked to more modern gel. Depending on the consistency, the way they are used also changes. In order to choose the most suitable texture, it is necessary to consider two points: the characteristics of the skin (oily, dry, combination, etc.) and the existing makeup skills. So, for example, inexperienced beginners should look at the easier-to-apply dry varieties.
Types and features of application
The modern beauty industry offers four main types of blush-giving products:
Each of these types has its own way of applying and shading.
How to choose a brush?
Even coverage is ensured by a correctly selected brush. The classic version comes with a long handle and a beveled end. It is convenient to handle, which allows you to evenly shade the product without stains and streaks.
Experienced makeup artists strongly advise against using the included brushes. As a rule, they are of low quality and are made from second-rate raw materials. You'd better purchase a brush separately. Brands such as BESTOPE Makeup Brushes, Too Faced Retractable Kabuki Brush and EcoTools Makeup Brushes are especially respected in the makeup world.
How to choose a perfect blush for your face?
A well-done make-up never catches your eye. Speaking specifically about blush, they only slightly highlight certain areas, harmoniously placing accents. However, in order to cope with the designated task, they must exactly match the color type of their owner. Here's how to find the perfect beauty product.
By hair color
Owners of blonde and light blond hair should opt for a soft creamy palette. Pastel, peach and soft coral tones are in perfect harmony with the hair, creating a complete, logically built picture. Girls with dark blond and graphite hair are recommended to use soft muted options – dusty pink, beige, gray-orange. They are able to highlight the natural beauty of curls and correctly arrange the nuances. Plum and brick with a cold undertone look advantageous on burning brunettes. The red-haired beauties should choose warm shades – apricot, coral and terracotta shades.
By eye color
The berry palette is in perfect harmony with blue eyes. Emphasizing the depth, it saturates it with new tints, adds a noble glow. Saturated pigments in lilac or raspberry tones are the best option for brown-eyed people. At the same time, you need to be very careful with chocolate and brown shades. Beauties with green or emerald eyes should pay attention to pale pink and golden tones. Burgundy shades are under the strictest prohibition.
By body and face color
Cold shades are recommended for fair-skinned girls of Nordic appearance; purple, lilac-lilac and pinkish – for daytime makeup; crimson, burgundy and scarlet – for the evening. Bronze and golden options look organically on dark-skinned women. They can be used both in everyday life and for important events. At the same time, the rule is relevant: the more shimmer, the more solemn the make-up.
Best blush products to try in 2020
The variety of brands and manufacturers makes it difficult to choose the best blushes. Next, we present to your attention the most worthy options, which have received a record number of positive reviews on the net.
Ball blushers
The most popular options are:
Baked blushes
Liquid blushes
The absolute favorites in this group are:
They remain on the skin throughout the day.
Cream blushes
Top makeup artists and stylists recommend the following options:
5 best blush tips you need to know
To make fashionable makeup even easier, we share life hacks from the leading make-up artists of our time.
If you don't have the right shade at hand, you can easily replace it with lipstick. Apply to cheeks and blend with a standard brush;
Any image looks more interesting and solemn if you add shimmery blush to it;
Cream blushes are applied over tonal and concealer bases, dry blushes are applied over powdery bases;
To learn how to correctly identify the right amount of pigment, scoop it up with your fingertips. This way you can avoid excessive brightness;
The main secret of durability is transparent powder based on mineral particles. Fixing the color, it ensures its long stay on the face.
Reviews
After analyzing the comments on social networks and on women's forums, we can confidently say: the most popular blushes are baked ones. Here's what women say about them:
"A very convenient travel format, which is always in my cosmetic bag. It helps a lot!"
"Baked blushes are not as lasting as gel ones but they do not clog pores. I use it every day and on the way out!"
"I don't leave the house without a pink blush – I look fresher and younger with it!"
After reading the listed reviews, you will once again be convinced of the need for blush in makeup.