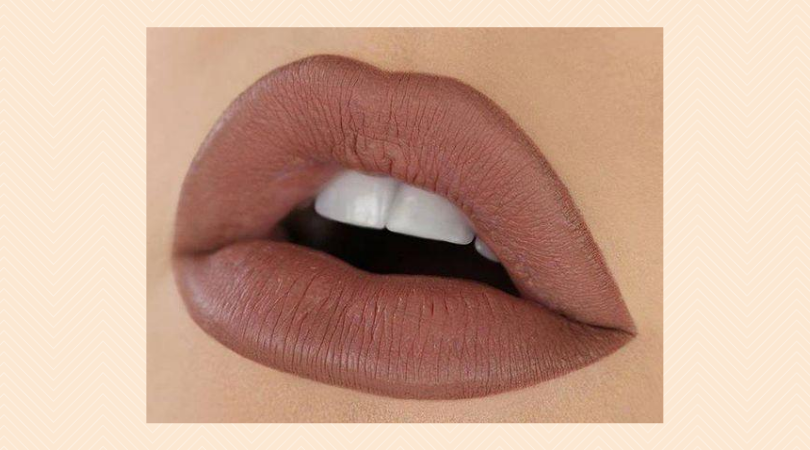 Cheap Brown Lipsticks and Tips How to Put them On
Today, I was asked a question about cheap brown lipsticks and I decide to explain this essence to you.
Expensive or cheap brown lipsticks – the most difficult color for make-up. It has a gradation more extensive in comparison with other colors lipstick – in tone and color temperature. It is a universal color that fits almost every women, you just need to choose the right shades.
If you make correct make-up with brown lipstick, you can go either to work, or to restaurant party just correcting makeup a little bit.
Brand brown lipsticks are not cheap, for example MAC Cosmetics Lipstick in Whirl, costs $25. But I find the best cheap lipsticks of brown shades up to $ 20:
Dose of Colors Liquid Lipstick in Sand

$18



Jefferee Star Cosmetics Lipstick in Dominatrix –

$18



Maybelline Color Sensational The Buffs in Maple Kiss,

$4



ColourPop Cosmetics Ultra Matte Lips in Limbo –

$6



Gerard Cosmetics Lipstick in 1995 –

$15
Cheap lipstick sets are kits of this product + liner devoted to put on an amazing lips makeup. If you have no desire to buy expensive brand lipsticks, good cheap lipsticks are the way out to create an incredible look.
There are also good cheap matte lipsticks, some examples of which are:
If you prefer cheap and good lipstick but liquid, you are welcome to find such cosmetics products at any drugstore you like. There are examples of lipglosses are:
There are several tips how to out on such a cosmetic product and here there is a list of them.
Brown Lipstick Tips
Brown shade lipsticks are among neutral shades and can be both of light and dark tone. Color perception can differ on texture of the chosen cosmetic product, and, for example, the matte lips covering will look absolutely different in comparison with the same pearl shade.
Despite its neutrality, brown is a rather complex color and has a wide diversity of tones. There are main tips of how to choose a brown lipstick:
preference should be given to such lipsticks in cold season, as natural shades harmonize best with woolen, drapery fabrics and furs;
shades of dark tone will not look very nice on the thin lips, the same goes for owners of profound nasolabial folds;
skin should be well-groomed, without acne;
interesting effects – the lighter the skin, the darker you can put on your lips and vice versa.
Which Shade Suits the Blonde and Brunette?
To choose brown lipsticks of different tones it is necessary relying on skin and hair color – lips should look harmonious. If hair is light, then do not prefer too light shades – it will make face inexpressive and deprives it of a beautiful accent. But brunettes in this regard can feel more relaxed, especially if they have dark skin – dark colors will suit for saturated evening images, and lighter ones for a natural, minimal makeup.
*The prices may differ from recorded in this article. The article was written long ago. Since that time, the prices may change dramaticaly. Please, follow the links to get to know actual prices.