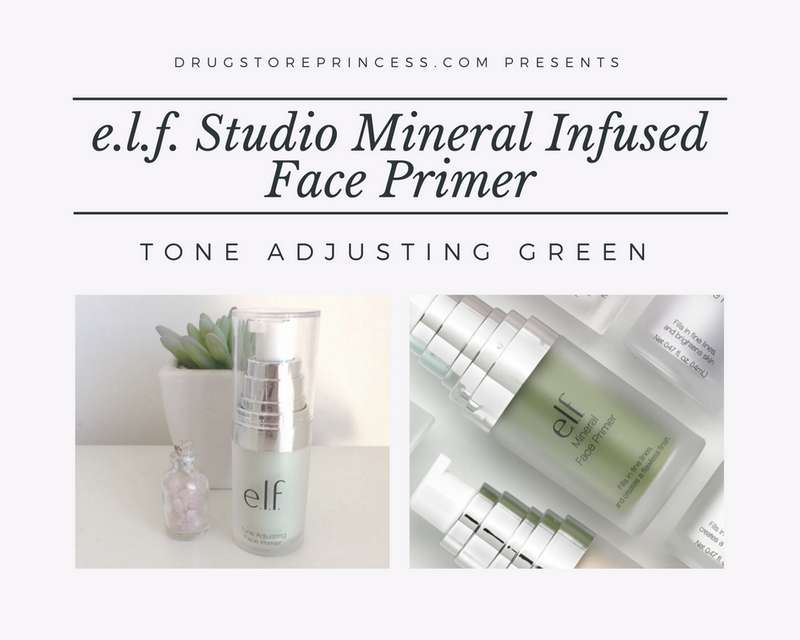 E.L.F Hydrating Primer Review
Carefully and trouble-free to apply makeup on a dry skin is almost impossible, because different peelings and other minor imperfections can easily be emphasized with the help of decorative cosmetics. To make makeup lasting and perfect, use mineral hydrating face primer from American cosmetic brand e.l.f. Light texture guarantees pleasant and even coating, it is quickly absorbed, so it will not take much time to do a really neat and professional makeup.
Due to its mineral base, the product perfectly absorbs excess sebum, while it perfectly hydrates and hides peelings, it smooths skin's micro-relief, making it incredibly smooth. E.L.F hydrating face primer also hides enlarged pores well, and fills fine wrinkles, as if erasing them from the face. The product is available in several shades, so it is suitable for face with any features, be it redness, dark circles, pigment spots, etc.
All primers have thick gel consistency, but are easily blended and applied to the skin. If applied too much, it may seem oily, but for the whole face a single click is enough to fill wrinkles and give silky feel.
E.L.F. Studio Mineral Infused Face Primer, Tone Adjusting Green
Usually I use CC or BB cream without any extra tools, but occasionally there appear red pimples on my skin. In such cases, BB cream does not help, and CC cream is not enough. All of us heard about color correction and coloring in makeup? Well, then, redness is covered with green, respectively, to block red spots on my face, I need something green. For example, a base for foundation.
American brand ELF took care of all girls with problem skin and released green primer E.L.F Studio Mineral Face Primer Green with effect of adjusting skin tone. Just for those suffering from couperose, rosacea, redness and other problems. I suggest getting to know it better.
How to apply green primer? It is very soft and silicone. Perfectly distributed over the skin with a very thin layer. No greenery at the same time on the face is visible, you can not be afraid.
I would not say that the product eliminates manifestations of couperose or pimples. It a little levels the tone, removing redness. But in my case this is quite enough to help CC cream to completely hide red spots. Thanks to silicone, skin becomes very smooth and CC cream lies better than usual and lasts longer.
But! This is provided that you do not have peeling skin, because ELF. green primer does not moisturize and emphasizes all peelings. However, the product does great job in hiding enlarged pores and small wrinkles, as it is claimed by the manufacturer.
Due to composition, I do not risk using the primer every day. In general, I do not need it, because pinples not always bother me. Using this green thing during the last 5 months a couple of times a week, I did not notice any problems with the skin. The pores did not become clogged, peeling did not increase, there were no irritations, no inflammations, no rashes.
Pluses:
slightly blocks redness;
smoothes skin;
prolongs resistance of foundation
Minuses:
silicones in the composition, although they are part of all primers;
can emphasize peeling.
In general, for me there are more pluses and most likely I will repeat the purchase.