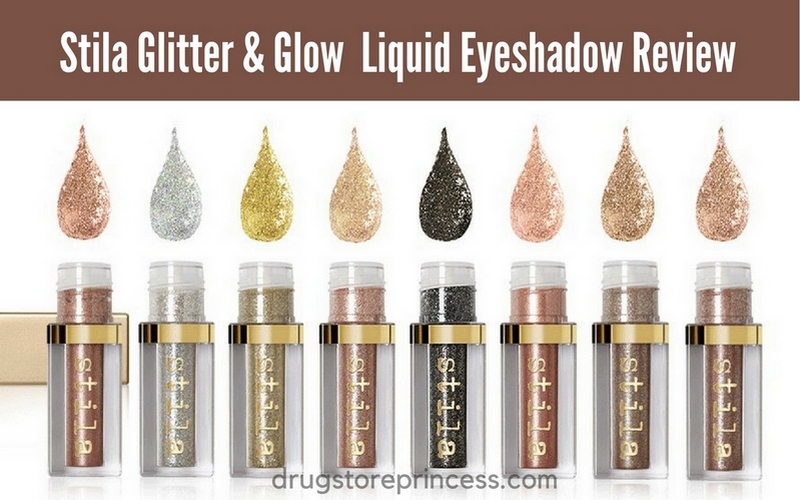 Stila Glitter & Glow Liquid Eyeshadow Review
Glitter & Glow liquid eye shadow has become the main beauty product 2017. You will be stunned by how shiny and pigmented they are! They have the same incredible texture as liquid lipsticks, so they remain the same sparkling even a few hours after application.
All Glitter & Glow shades contain pearl and glitter particles, which together give an incredibly beautiful shine! The texture contains water, so they are easily applied. When dried, they acquire a stable shimmer finish. Also, the eyeshadows care for the skin of the eyes, because they contain moisturizing glycerin, and triethanolamine forms a protective layer between the skin and the glitter pigment, so the shadows are very comfortable to wear.
The product is presented in several shades that resemble precious stones. Here you will find the shimmering black color of 'Molten Midnight'; fascinating color of antique gold 'Gold Goddess'; beautiful bronze shade 'Smouldering Satin'; Shimmer silver 'Diamond Dust'; exquisite pink gold with silver 'Rose Gold Retro'; shade of copper with silver 'Smoky Storm'; bronze with an admixture of copper and silver 'Bronzed Bell'; shade of champagne 'Kitten Karma'. Each shade is suitable for any skin tone.
Stila Glitter & Glow Liquid Eyeshadow is sold in a box, which contains all the necessary information. The cosmetic is produced in the USA. Volume is 5.5 ml. Shelf life is 12 months. Has no fragrance.
The case is cool, the lid is twisted with a click. The name of the shade can be seen on the bottom of the case.
The texture of is rather fluid, but pigmented. It contains a large number of shimmers of different grinding. After applying Stila cosmetics eyeshadow, you can feel a little cold.
Even without a base, the durability is amazing – I did make-up in the morning and forgot about the state of my makeup until late in the evening. The eye shadows do not roll down, do not crumble, do not fade during the application.
Stila glitter eyeshadows dry very quickly, so you should do shading as quick as possible. I do not like hurrying up in makeup – that's why it was difficult for me to apply this product in the beginning 🙂
First I was convinced that the liquid shadows should be shaded with a finger, but then I decided to use a brush. I tried two options: both of natural nap, but one of them is flat, the other – fluffy (designed specifically for shading eyeshadows). I can say that the latter coped with its task much better.
My shade is called "Rose Gold Retro", is a mixture of pink and bronze. Shimmer of silvery color.
Beautiful, isn't it?
The manufacturer offers two ways of applying: independently or on top of other eyeshadows.
By the way, Stila Glitter & Glow Liquid Eyeshadow is not compatible with a liner! Neither with liquid, nor with gel. The brush stumbles, the line turns bumpy and ugly.
Conclusion
Summarizing, I would like to note that Glitter & Glow liquid eye shadow will suit both beginners who do not know how or do not like to do complex make-ups (like me), and professionals who create real art. The product is very easy to use, gives an incredibly beautiful pearly finish and last long! You should definitely try this product, at least one shade. I strongly recommend it!
Advantages:
A weightless creamy texture;
Last a few hours even without a base;
Easy to apply;
Do not roll down, do not crumble;
Wide range of shades;
Acceptable price.
Cons:
Should be applied quickly.
My rating: 4 out of 5.
The price is about $24.
Thank you for attention!