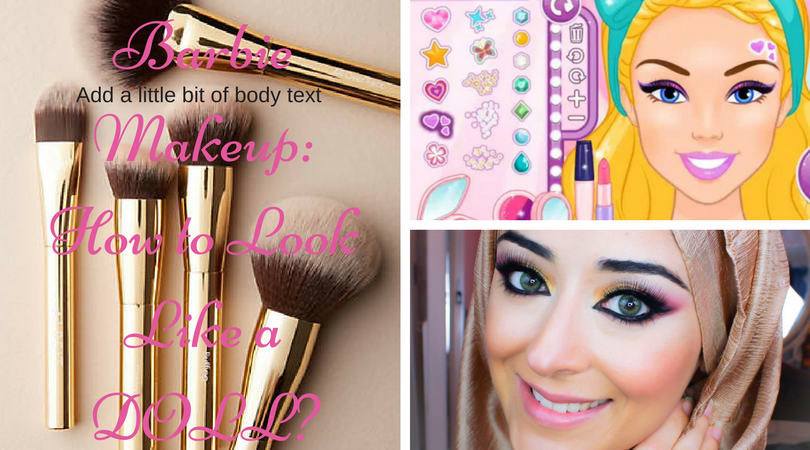 Pink MakeUp: How to Become a Barbie Doll
Wow, wow, wow – A great idea comes to me – we will create a barbie pink makeup: blush, lipstick and even nail polish. There are girls who admire of such a look that' why this will be useful for them in any case.
Such a makeup slogan – «Welcome to Everything Barbie Pink and Shimmering!». Considering this, I can conclude that by following all these rules and tips, you will create a natural makeup with glossy notes and look "well, just a doll!"
Barbie Pink Look Tips
Jack Doll Face with Perfect Tone
On doll's face there are no signs of fatigue and tears, doll face has a perfectly smooth skin. It seems to glow, and if you take a closer look, you can see a barely noticeable tan. If you have any problems, eliminate imperfections with a corrective pencil and concealer.
The goal is to achieve the effect of an ideal face tone.
Possible means – liquid matte foundation + loose and compact powder of beige shade.
So, let's start: apply base on clean and dried face, hide minor imperfections, for example reddening or wide pores with concealer. Then foundation, it needs to be applied with fingertips, with light and rapid movements, as a result, a thin barely noticeable layer should appear. The final stage will be loose powder application, it serves to fix the obtained result. Compact powder in turn will provide makeup effect persistence throughout the day.
Doll Eyes – Expressive Look
The main emphasis in puppet look is the eyes, so the main task is to make them expressive! Eye makeup color depends on situation, that is, when going to a glamorous party, it should be brighter – bright or neon pink, and if it's a trip out of town, pink should be softer – nude, for example. To obtain barbie doll look, liquid eyeliner helps make eyes more open. Along the line of eyelashes growth, on the mobile lid, draw carefully the line, at the ends make a small sharp tail. Color eye shadow – light, sky blue, violet, cyclamen, and similar shades. Apply them only to mobile lid. Closer to eyelashes, we make a more intensive shadows, but do not forget to blend them carefully.
Barbie Pink Blush for Rosy Cheeks
Barbie style makeup means a gentle face with a childish blush on her cheeks. Use peach and pink-pearly blush to achieve this effect. Put them on cheekbones and middle of cheek. It will give you the effect of rosy cheeks necessary to complete barbie makeup.
Full Lips with Barbie Pink Lipstick
The naivety for girls is provided by full lips, you need to use lip gloss with volume effect, if you are not a representative of such lips form. Determine the color scheme is not difficult – and again all the shades of pink!
Here there are some tips for you but I recommend you to watch video review where all the details of Barbie makeup is given:
Watch one more video for getting more information:
Have a nice time while creating such a look! You will attract the attention either on glamarous party or some decent event.