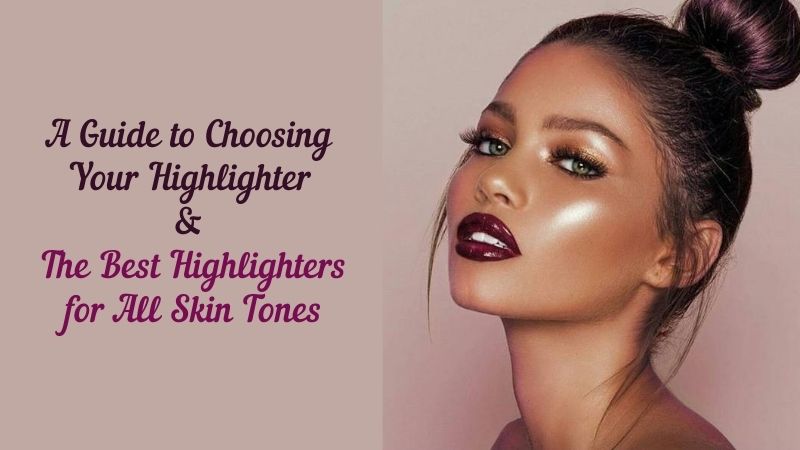 A Guide to Choosing Your Highlighter & The Best Highlighters for All Skin Tones
Every woman knows that properly applied makeup can completely transform her face. And the highlighter can make your image complete and emphasize the beauty of your skin. However, many people mistakenly believe that only professional makeup artists use this tool, some even believe that the highlighter should be used only in the evening and on major holidays. No! I can safely assure you that this is the main tool for everyday makeup. And if you use it correctly, you will always look fresh and beautiful. But how to choose the best highlighter?! I would love to share my favorites with you. Feel free to use them and believe that the highlighter is your second best friend after diamonds!
Highlighter can be dry, liquid, shimmery, with a wet glow effect, with reflective particles or obvious glitter. Let's figure out what which highlighter is suitable for you.
How to Choose the Right Highlighlighter for Your Skin
1. Pay attention to the texture
Powdery highlighters are versatile and extremely easy to use, which makes them the most popular type among the rest. It can be applied both over powder and foundation. Using a dry fluffy brush, you can ap-ply a dry highlighter in a delicate thin layer, ideal for daytime use. Wet application will intensify the shine;
With a dry highlighter, you can emphasize the cheekbones, nose, eyes, lips – it will look appropriate everywhere;
A creamy highlighter, available in mousse or thick cream texture, is ideal for cheekbones. It should be applied with your finger or a cosmetic sponge over your foundation;
Liquid highlighter is indispensable for creating a wet shine effect. You should bear in mind that this texture of the product is incompatible with powdery products;
A dense highlighter in the form of a pencil or stick is convenient to take with you in order to emphasize the expressiveness of the lips and eyes during the day – however, you should bear in mind that they are not so convenient to emphasize the cheekbones.
2. Examine the finish
The shimmer highlighter contains sparkles, the size of which determines whether it will be suitable for daytime or just for an evening out;
The satin highlighter has such fine radiant particles that it creates the most natural effect of illuminated skin;
A highlighter with an HD effect usually contains reflective components that diffuse light. This allows you to achieve a Photoshop effect, which is especially important for the area under the eyes;
To understand how the glitter will look on the skin after a few hours, apply the product to the back of your hand and blend to zero. The sat-in-effect product will disappear without a trace, and glitter will remain from the highlighter with shimmer.
3. Find the most suitable color
Champagne is considered the most versatile shade, suitable for most girls. A highlighter of this color looks delicate and suits any daytime look;
The golden hue will favorably emphasize the tanned skin;
The silver highlighter is ideal for fair-skinned girls and for creating a wet glow effect.
4. Experiment with multifunctional tools
If you don't have a suitable highlighter at hand, you can use an appropriate shade of eyeshadow. Many eye palettes have both shimmery and satin shadows, which leaves room for experimentation;
Instead of a liquid highlighter, you can use a base with a shine effect. As a rule, it has no obvious glitter and is easy to blend;
If you want to give your skin a moist effect for a short time, use a lip balm.
The Best Highlighters of 2020: Liquid, Powder, Cream
Becca Shimmering Skin Perfector Pressed Highlighter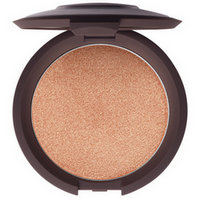 Buy on Amazon
The iconic Shimmering Skin Perfector Highlighter is an ultra-finely ground luminous powder that literally blends into the skin for a radiant glow.
This is an advanced line of highlighters with a wide palette of tones to suit all skin tones. Choose your shade from the legendary BECCA highlighter – that perfectly matches your skin tone!
The iconic formula of the highlighter powder contains the finest particles of radiant pigment that adapt to your skin tone and enhance its natural glow. The highlight of the midday sun on your skin gives your makeup a dramatic, finished look.
Choose from 10 shades:
Pearl: Soft, luminous white, ideal for fair skin tones;
Prismatic Amethyst: Lavender duochrome combined with light gold, purple and pink shine;
Moonstone: White-hot gold color, highlighting skin tone;
Rose Quartz: Neutral, light pink with a soft golden glow
C Pop: Bestseller, delicate golden shade with peach undertone;
Opal: A neutral shade of white gold with a soft pink sheen;
Gold Pop: A sophisticated golden hue, suitable for darker skin tones;
Rose Gold: Muted pink with warm golden undertone;
Topaz: A sparkling bronze shade with a golden undertone, ideal for darker skin tones; gives a tanning effect, a bronze glow to the skin from light to medium tone;
Chocolate Geode: Rich chocolate with a golden glow.
Wet n wild Megaglo Liquid Highlighter, Halo Goodbye, 0.5 Ounce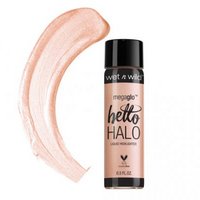 Buy on Amazon
This is a highly pigmented formula for intense radiance. Wet n wild Megaglo Liquid Highlighter is perfect for mixing with foundation. The texture allows the highlighter to be used both as a stand-alone tool and as a final make-up accent.
My favorite shade is the lightest in the Halo range, Goodbye (E304A) – silver with a pinkish undertone.
The product spreads easily over the skin – you can apply it with a brush, or you can apply directly with your hands without additional tools.
The intensity can be easily varied by the amount of product and the degree of shading, from subtle to almost cosmic shine!
Thanks to the wet shine and the presence of individual glitters, this highlighter is more of a festive, evening option for me. For everyday makeup, I prefer more delicate products.
But I am immensely pleased that Halo Goodbye does not accentuate the skin relief, does not make it worse than just the tone before applying the highlighter.
I love the ability to vary the intensity of the shine and create really bright festive makeup, rather than being content with subtle highlights.
Maybelline New York Facestudio Master Holographic Prismatic Highlighter Makeup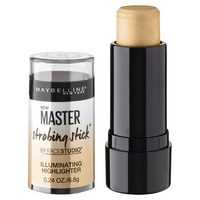 Buy on Amazon
This is a face highlighter with a finely dispersed shimmer for a natural glow.
The delicate Facestudio Shimmer Highlighter contains fine particles that give the skin a soft, natural glow. The product is easy to apply and it lasts up to 12 hours on the skin.
Advantages:
Natural radiance effect;
Durability up to 12 hours;
Silky texture;
Uniform application;
3 delicate shades.
For a natural result, apply some highlighter over the cheekbones, on the bridge of the nose, in the corners of the eyes and above the upper lip.
Milani Strobelight Instant Glow Powder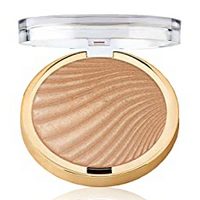 Buy on Amazon
Milani Strobelight Instant Glow Powder is an indispensable tool for creating flawless makeup that significantly enhances beauty. It allows you to place visual accents: highlight the cheekbones, correct the shape of the nose, increase the volume of the lips, paying attention to the "Cupid's bow", enhance the expressiveness of the look. It gives certain areas a radiance and helps to shape the oval and contours of the face.
This highlighter is finely ground and silky and provides an ultra-fine shimmer coating that can be layered and shaded. It is evenly distributed over the skin and gives it a fresh look. The product is ideal for a variety of sculpting techniques.
I apply it to the areas of my face using a sponge or brush.
NYX PROFESSIONAL MAKEUP Born To Glow Liquid Illuminator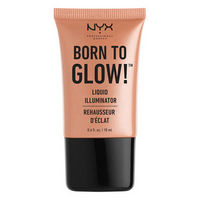 Buy on Amazon
Born To Glow Liquid Illuminator is ideal for the effect of well-groomed skin that glows from within. The highlighter for face and body has a delicate texture, which, thanks to reflective particles, smooths out imperfections in tone, makes the skin visually smoother and fills it with radiance. This product is available in several shades for different types of appearance, very light to dark skin.
This highlighter can be applied over foundation with a synthetic brush, heavy sponge, or fingertips. Makeup will be especially effective if you place highlights on the cheekbones, under the eyebrow, above the upper lip and on the bridge of the nose. For a radiant, rested skin, add a little highlighter to your favorite foundation and apply on your face as usual. If you want to use a body product, accentuate your collarbones and décolleté.
Maybelline New York Makeup Facestudio Master Strobing Stick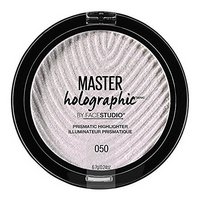 Buy on Amazon
The Maybelline Maybelline New York Makeup Facestudio Master Strobing Stick is a creamy highlighter for the face, it helps you give your make-up an eye-catching glow. It will make your face shine with health, beauty and a fresh look. The product can be used alone to make accents and facial features, and can be combined with a foundation for an even, illuminated skin effect.
Versatile shades will perfectly complement any makeup and effectively refresh the skin. The product has a light consistency, it is evenly applied without clogging pores and does not interfere with the breathing of the skin. The cosmetic contains selected ingredients that have a moisturizing and anti-aging effect. The highlighter lasts perfectly throughout the day and does not cause discomfort.
For a subtle glow of skin, mix the highlighter with foundation. To create an even tone with radiant accents, apply the highlighter to prominent parts of the face (cheekbones, the center of the forehead, the center of the nose, under eyebrows).
Stila Heaven's Hue Highlighter
Buy on Amazon
Stila Heaven's Hue Highlighter is developed by American specialists. It is able to turn ordinary makeup into a real work of art, bringing additional tenderness, freshness, and femininity to your image.
This professional highlighter is available in several shades at once, so each lady can choose the most optimal option, ideally suited to her skin. The product is characterized by a silky texture, microscopic particles of which are reliably fixed on the skin and do not crumble throughout the day. Depending on your preference, you can choose between a light finish and a thicker highlighter, choosing between a spectacular daytime glow or an elegant evening glow that subtly accentuates your natural appeal.
Apply the highlighter to the highest points of the cheekbones – this will give them expressiveness and seductive shine, Apply a highlighter to the under-eye bones to freshen up your face as well as remove long-term dark circles under your eyes. When applied to the nose, you can adjust the shape as needed. When applied to the inner corners of the eyes or the bridge of the nose, it visually corrects the shape of the eyes, enlarging them. It makes the forehead higher, gives the face a relief.
Laura Geller New York Baked Gelato Swirl Illuminator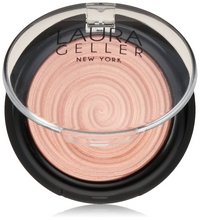 Buy on Amazon
Accentuate your features with Laura Laura Geller New York Baked Gelato Swirl Illuminator. This baked highlighter has a creamy consistency but is applied as a sheer powder.
The highlighter is ideal for highlighting prominent parts of the face, such as the browbones and cheekbones. When applied over the entire face, this long-wearing highlighter creates a radiant effect, while its translucent shade gives the skin a natural glow and brightness. The highlighter, handcrafted and baked for three-dimensional design, has a "spiral" structure and looks like the delicious Italian gelato dessert.
Jane Iredale In Touch Highlighter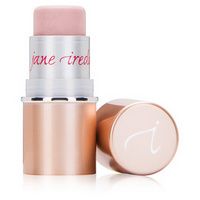 Buy on Amazon
Natural glowing skin is a trend in modern makeup art. Many people achieve this effect with the help of a special cosmetic product that is gaining popularity among both professional makeup artists and newcomers to the make-up field. The highlighter provides a soft shimmer to the skin.
The high-quality Jane Iredale product has a pleasant creamy consistency. It is a light pink, creamy powdery highlighter. The creamy and lightweight texture is used to create a subtle glow, it is applied to cheekbones, eyelids, nose and under the eyebrows.
To give the face a fresh, rested look and radiance, apply a highlighter on the areas that "catch" sunlight (upper cheekbones, bridge of the nose, chin) and blend thoroughly.