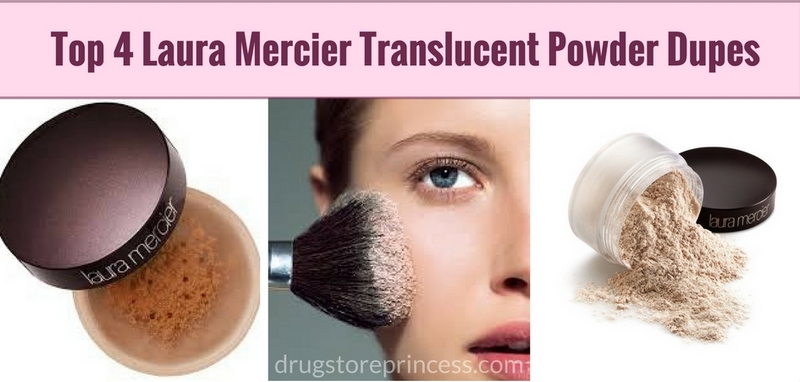 Top 4 Laura Mercier Translucent Powder Dupes
Today I'd like to speak about one of my favorite cosmetic products I use every day. It's Laura Mercier Translucent powder – a semi-transparent crumbly tool to complete the makeup. Why Laura Mercier is so popular? Because it has many advantages! First of all, the quality is amazing! The product ensures the durability of make-up for the whole day, creates a soft silky effect. A weightless translucent veil does not make your makeup heavy but gives a natural shine and does not accumulate in cracks and mimic wrinkles. It is ideal for all skin types. I like that this product is oil-free. So as you can see Laura Mercier face powder is a perfect tool for finishing your makeup! It's price is about $23.00. In this article I would like to share my personal experience in using Laura Translucent powder dupes that had the same effect and about the same quality! I hope this information will be interesting to you. All right, let's go…
Best Laura Mercier Translucent Powder Dupes 2020: My Personal Experience
1. E.L.F High Definition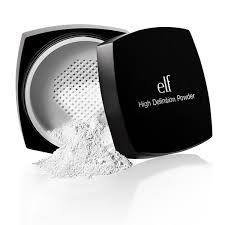 This transparent powder differs from other types because it does not color the skin. This product contains no color pigments, therefore it is suitable for any shade of the skin. This product is designed to fix the foundation and is applied at the end of the makeup. Due to its components, this tool can absorb excess fat and keep the skin matte for a long time.
E.L.F High Definition lies on the skin in a very thin layer, without changing the face tone or texture. I apply it with a brush or a puff, making sure that the layer is thin and invisible. E.L.F High Definition is very popular today! This product was created by the company E.L.F. Cosmetics specifically for high-definition video (HD), so it has the ability to perfectly mask wrinkles and shortcomings, and also give the skin a light glow.
E.L.F High Definition has the smallest grinding that allows evenly distribute it on the face. This powder is painted white, but when applied to the face it looks transparent. However, if you overdo and put more product on the skin than you should, it can be visible on the face.
Like all cosmetics from E.L.F., this tool is used primarily for professional make-up. But I also use it in everyday life, especially because its price is very affordable – about $6.00. The product has a comfortable puff for application, so it is very easy to use it at home even without professional skills. I recommend you trying this Laura Mercier Translucent powder dupe!
2. Coty Airspun Translucent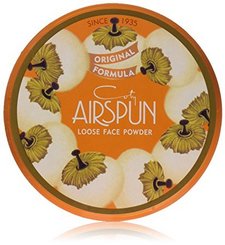 Coty Airspun Translucent is an excellent product and the best option for $6.00! This powder is inexpensive, but it does not affect its quality. Coty Airspun is easily applied and looks more than natural. I often have oily shine on my face, especially in hot days, and Coty Airspun becomes my indispensable tool! In general, I am satisfied with the purchase, because it has many advantages:
high-quality, professional cosmetic means;
hides wrinkles;
smooths the face tone;
can be used both independently and to finish the makeup;
has 6 natural translucent shades;
does not cause irritation;
does not clog pores.
The product works the same as Laura Mercier (but the effect is short, maximum 5 hours). I like this very cheap Laura Mercier Translucent powder dupe! Best value for its money!
3. Covergirl's Translucent Loose
Covergirl's Translucent Loose gives a light, almost invisible foundation, fixing makeup for the whole day!
The product perfectly lies on the face, aligning the tone. It does not leave behind the effect of mask or dry skin. The tone becomes even, the powder is not visible on the face. And a natural look is very important. After all, a visible powder was in fashion long time ago.
Covergirl's Translucent controls the fat content of the skin. But I can not say anything about it, since my skin is not oily at all. It does not dry skin either. Thanks to Covergirl's product, my face gets a more fresh look, looks very natural and breathes well. The composition includes no fragrances and the product has no smell.
I do not recommend applying the tool on a very dry skin (but my skin is not very oily and it fits me). The most important thing is that Covergirl's Translucent does not clog pores (it is tested by dermatologists). A perfect product for only $4.39!
4. NYX Mineral Matte Finishing Powder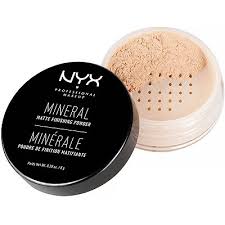 NYX Mineral Matte Finishing Powder is my favorite Laura Mercier Translucent powder dupe for fixing makeup! Its rich mineral base will take care of the purity and beauty of your skin. After its use, the face becomes smooth, like silk, and shines! The texture provides a light, weightless coating, but if used in combination with a foundation, you can easily hide imperfections and smooth out the uneven areas. And if you use the product over a clean, moistened skin, you can perfectly level the tone of the face, giving it a seductive, but a natural and perfect shade.
Even when applied in several layers, the cosmetic is imperceptible and invisible, it slightly levels the tone, does not emphasize wrinkles, perfectly matures, creating the effect of velvety skin. It controls the secretion of the sebaceous glands, and the matting effect lasts for several hours.
With NYX Mineral Matte, you can fix every layer of makeup. If you apply it to a foundation, and then fix the final stage of make-up, the skin will remain matte much longer! With the help of this tool, you can shade bright accents on the face, for example, blush.
NYX Mineral Matte is not intended to be carried in a cosmetic bag, it should remain at home on a dressing table. Therefore, I do not understand the complaints of the girls that NYX Mineral Matte is uncomfortable to use and crumbles in their purse. If you refresh the makeup during the day, it is more appropriate to use a compact powder! I put it on my face only once, to fix the makeup, and during the day I do not use it anymore. If I see oily shine on my face, I remove it with matting napkins.
A final verdict: NYX Mineral Matte Finishing Powder is a good product for only $6.49 , no worse than Laura translucent powder!
I hope you found my review useful 🙂 Try all of these variants and choose the best one for your skin type!