Top Makeup Products for New Year's Eve Look 2018
Hello, beauties! 🙂 It's high time to think about New Years Eve and how you can best prepare you for that wonderful night!
Of course, your makeup set for New Year's image will depend on what kind of make-up you are going to do. But I advise you to take a closer look at our beauty products list: I have collected the best cosmetic products you can use to create various images!
Top 10 Makeup Products for Your Perfect Look in New Year's Eve
1. Eyeshadow Palette 24k Nudes, Maybelline
In my opinion, this is one of the best makeup palettes for your perfect image! The product contains 12 shades, which can make your any beauty fantasy real! Classic "smoky", fashionable look in wine, solver or golden shades, effective arrows – all these you can create without problems.
Another advantage – the case of Maybelline eyeshadows contains basic and understandable schemes of application.
In addition, you can continue using this palette when the New Year holidays are over: nude and brown shades are perfect for creating a beautiful natural make-up for every day.
2. Long-Lasting Gel Eyeliner Infaillible, L'Oréal Paris
How can you do without sparkles in the New Year's night? You can apply this friable pigment by NYX Professional Makeup on the eyelids, on the lips, and also on the body. Bronze, red, blue, purple – your image will sparkle no worse than the New Year's garland! This pencil is suitable for connecting the mucous contours of the eyelids, and for creating accurate arrows, and its lasting formula ensures that the eye lines will last until the end of the night. The palette consists of six shades – from coal black to bright blue. This is one of the top makeup products 2018 that can cope with any task. I think it's one of the best cosmetics for eyes!
3. Ultimate Shadow Palette Brights, NYX Professional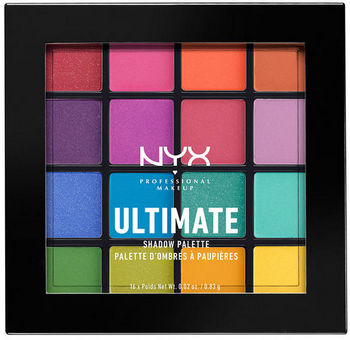 16 rainbow shades of shades in the Brights scheme are for those who do not need a natural makeup for the New Year's Eve, but really bright and unusual Colorful eye lines, multi-colored smoky and even a color gradient on the eyebrows – with such a palette of shadows you can not limit yourself in any way and implement any beauty ideas!
4. Monsieur Big Mascara, Lancôme
No doubt, this Lancôme mascara is one of the best makeup products ever! Expressive look is one of the essential components of a beautiful image. To achieve long, bulky and thick eyelashes, try one of the main novelties 2018 from Lancôme cosmetics!
Monsieur Big mascara has an original "tousled" brush that will help create a magnetic look in a couple of minutes!
5. Eyeliner Crystals Holiday, Yves Saint Laurent Beauté

Those who decided to refuse the New Year's eye lines because it's too tiresome to draw them can use Yves Saint Laurent Beauté – one of the best makeup brands. The brand decided to include in its New Year's collection stickers in the form of eye lines, which you can simply paste on your eyelids and get an affordable makeup without unnecessary trouble. In addition to two pairs of stickers in the package, you can find there stickers-stars and rhinestones, which can also decorate your New Year's image.
6. Urban Decay Moondust Palette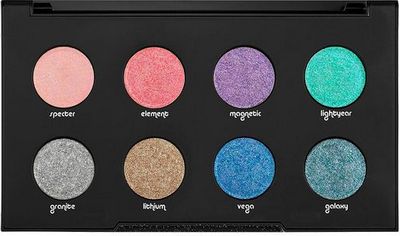 Moondust is a a real dream: the palette contains 8 unique shadows. You can hardly find similar top makeup products that are so glitter and bright. Turquoise, emerald, blue, pink, purple – these shades of Urban Decay are complemented with a radiance and 3D effect. I love these iridescent microparticles! No doubt: Moondust Palette can help you create a professional makeup with sparkles for the Eve. Thanks to this cosmetics, "cat eye" and expressive "smoky" will play with new colors!
7. Vernis À Lèvres Vinyl Cream Liquid Lipstick, Yves Saint Laurent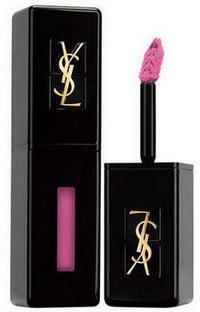 For many years, matte lipsticks are considered the best beauty products of all times. It's high time to restore justice and create perfect lips with a glossy effect. Vernis à Lèvres Vinyl Cream is a bright shade, a lacquered glow, and a pleasant moisturizing texture, which, however, keeps on the lips the whole festive evening. This cosmetic product will not dry your lips and provide them with comfort until the morning!
8. Vivid Brights Liner, NYX Professional
I believe that a bright New Year's look can't do without sparkles and shining. In fact, there are no restrictions. You can draw attention to your face with numerous means.One of the good makeup products for this purpose is NYX Vivid Brights Liner. The eyeliner has a matte texture but mottled colors. The lines can be noticed even at a distance! This is the color of cotton candy Petal, red Fire, solar yellow Halo, electric blue Sapphire. I really love this liner and use it even for my everyday face makeup!
9. Eccentrico Mascara, Giorgio Armani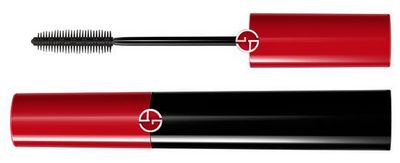 I think you have colored mascara in a cosmetic bag in the summer. But in winter, when you need to create a bright image for New Year 2018, you can also use this makeup cosmetics. Giorgio Armani – one of my favorite cosmetic brands – has recently presented Eccentrico Mascara in an unusual red shade – Rouge Iron. New Year is a good time to try it out and make your image memorable.
10. L'Oreal Paris True Match Perfect Match Alliance Perfect Concealer
Strobing is one of the most popular makeup trends for New Year 2018. On weekdays you can do without highlighting your cheekbones, but on a festive night, extra shining skin can be very helpful. Alliance Perfect True Match highlighter with several shades is a convenient option for working with the stroking technique, which you need to try on the upcoming event using one of the top makeup products!
Girls, I hope you like this list of makeup items for your New Year's image 2018 offered by Drugstore Princess! Which of these top beauty products you like most of all? 🙂