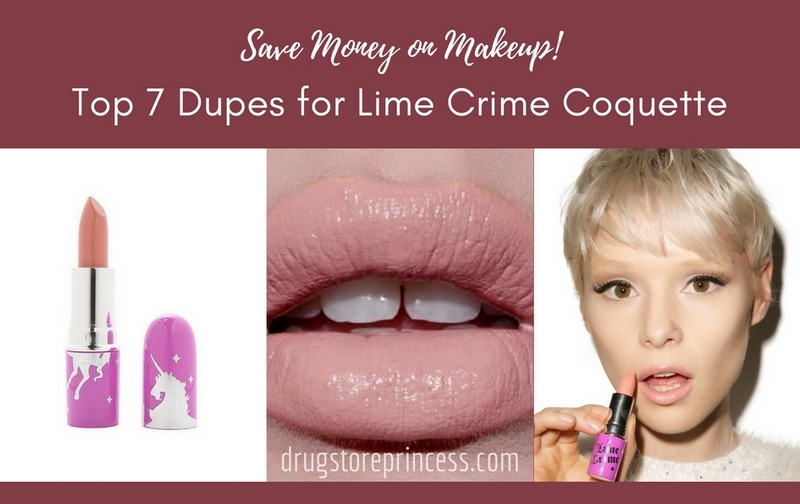 Top 7 Dupes for Lime Crime Coquette: Save Money on Makeup!
Popular thinking is that expensive luxury cosmetics is much better than mass market cosmetics. However, in some cases we are ready to argue since the difference between luxury and mass-market products often consists only in packaging design and price. Moreover, many expensive and cheap brands of cosmetics belong to the same corporations. Coquette Lipstick Lime Crime helps you create the most daring, creative and original make-up, turning your makeup into a work of art. The fabulous shades will emphasize your personality and make the image unforgettable.
Highly pigmented creamy texture provides an incredibly dense coating, completely overlapping the natural color of the lips. Lipstick does not create a sticky sensation and has a light, pleasant vanilla scent. But there is one problem – this product is quite expensive and not every woman can afford it. So, you want a luxury effect, but do not want to overpay for the brand? We have the answer! Below you will find the best dupes for Lime Crime Coquette. I tried all options from this list and I can assure you: budget cosmetics at some points was even better than an expensive option!
The 7 Best Cheap Lipsticks Similar to Lime Crime Coquette You Can Get For Under $10
1. Wet n' Wild Megalast in Just Peachy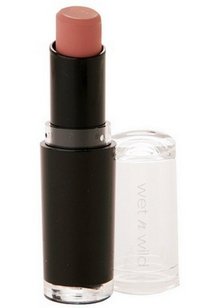 Buy on Amazon
Three years ago Wet n' Wild Megalast was at the peak of popularity, the whole Internet was discussing it, and I decided to buy this shade which looked just like Lime Crime Coquette. This was my first experience of using lipsticks with such texture.
So, I became a happy owner of this beautiful JUST PEACHY shade. Saturated color, cream formula, durability, and of course a very low price – how could I neglect this product?
It turned out that this lipstick has absolutely no scent and taste.
But I should mention that your lips should be perfect, without defects, otherwise Wet n' Wild will underline all flaws.
So, the general characteristics:
Packaging: Inexpensive plastic, which shows the fingerprints of everyone who takes your lipstick. But it is convenient and transparent, so you can see the color.
Formula: Very cream lipstick, with saturated color. Does not moisturize your lips, so I apply a moisturizing balm somewhere 20 minutes before applying Wet n' Wild. Durability: The product lasts 3-4 hours without snacks. Color: JUST PEACHY is very beautiful, it completely covers your own pigment of the lips. It's a peach-nude-peach shade with a warm, even reddish sub-tone. It seems to me that this color is suitable for all girls, it is quite universal. It's especially relevant in this spring when nude lips are so much in fashion!
Rating: Excellent
Price: about $2.
2. ELF Essential Lipstick "Nostalgic"
E.l.f. Essential Nostalgic was created to become part of your image. It combines excellent decorative properties and intensive care. The product has a silky creamy formula that envelops your lips with a sense of comfort. The color palette includes luxurious natural shades that will accentuate your natural beauty and charm.
E.l.f. cosmetics is produced on the basis of natural ingredients and is enriched with a moisturizing and nutritious complex. Thanks to this, tender and sensitive skin of the lips becomes softer and smoother, preventing cracks and peeling.
I bought this dupe for Lime Crime Coquette in 2013. At first glance, it is beautiful. There is a transparent part, through which you can see the color. Looks somehow futuristic, like a capsule.
Hmm. At the time of purchase, I thought that this product was long-lasting. Yes, it does keep long, if you do not touch your lips. But now I discovered some other lipsticks that last even after kissing,  E.l.f. Essential does not seem lasting to me at all.
For such money, the product is very good. So, you can buy it, especially if you are makeup beginners. I usually cover this lipstick with the E.L.F lip gloss (which I will review later).
Rating: Good
Price: about $1
3. Revlon Colorburst Lipstick "Soft Nude"
Buy on Amazon
Moisturizes the lips and enriches with avocado oil, softens and gives smoothness. Thanks to the creamy texture, the lipstick gently touches and gently slides over the lips. Ensures uniform coloration. The dense, saturated color looks amazing. Cosmetics hides all flaws and lasts all day long.
Advantages:
easy to apply;
a subtle, subtle fragrance;
beautiful shade;
long-lasting;
gorgeous plays in the sun
very solid, elegant packaging.
I think it's one of the most successful cheaper dupes for Lime Crime Coquette!
Rating: Excellent
Price: about $9
4. MAC "Myth"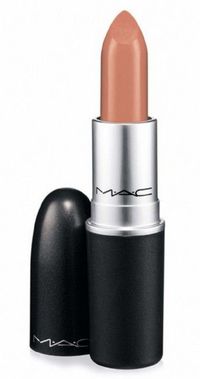 Buy on Amazon
MAC Myth is presented in a black solid case made of dense plastic. The nude shade muffles the color of the lips, gives the effect of foundation It was my first nude product and the first MAC cosmetics.
What I like:
smells tasty;
lasts long – about 3 hours;
can be used without a liner;
the design is laconic and stylish.
Alas, I noticed a con:
the lipstick dries your lips, so you should apply it on the moisturized lips.
I believe that MAC Myth will suit girls with NOT dry lips, and exclusively in the summer, so I still recommend it, it's beautiful, long-lasting and deserves your attention!
Of course, the price is not very cheap and not everyone can afford it, but still, it's cheap Lime Crime Lipstick dupe.
Rating: Good
Price: about $9
5. E.l.f. Matte Lip Crayon in Coral
Buy on Amazon
E.l.f. Matte Lip Crayon in Coral is a coral-peach tender… and for me (blonde) it is perfect! I use it very often NATURAL shade is cold for me, so CORAL won the "battle" 🙂
In any case, the lipstick is VERY well pigmented so it will become a wand-help for those who want to create a natural contour. The consistency is ideal, easy to apply, easily distributed, gives a shade. This is the case when the makeup is not conspicuous! The main condition for using a liner – your lips should not be cracked, overdried, scaly, etc. Personally, I have dry lips only in the winter. But throughout the day, at any time of the year, I use lip balms.
Durability is just excellent – I do makeup in the morning and it's still there in the evening.
I like this product so much! you will not find such quality in other cheap cosmetics.
Rating: Very good
Around: about $3
6. BH Cosmetics Creme Luxe lipstick in Naked Peach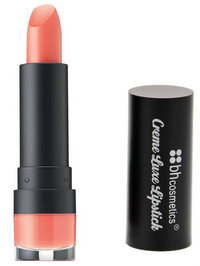 Buy on Amazon
BH Cosmetics Creme Luxe in Naked Peach was a successful purchase! I can say that the price is equivalent to quality in this case. This product has an amazing color. The tube is laconic, quite simple, but presentable. A Black case with a transparent plastic insert in the middle allows you to see the color.
The problem is that it emphasizes peeling and flaws .. It would seem that the situation is catastrophic, but no, it is easily corrected, just apply a small layer of powder on top. The best option is to scrape off the lips and bring them to the best condition. This shade suits light-skinned women, if you like very light lipsticks, Naked Peach was created for you. Based on all of the above, I can recommend this dupe for Coquette Lipstick Lime Crime, but only if you have a light skin, because it will look bad on others. For warmer and darker skin tones, I would advise Wet N Wild Bare It all.
The durability of BH Cosmetics is not bad (in any case, it suits me). It lasts for 304 hours without losing the color saturation. It a very good effect for a budget makeup. Scent and taste are absent.
So, I got everything I wanted at a very affordable price. A beautiful shade – yes, quality – too) I'm happy. Recommend to all)
Rating: Good
Price: about $8
7. Covergirl Colorlicious lipstick in Caramel Kiss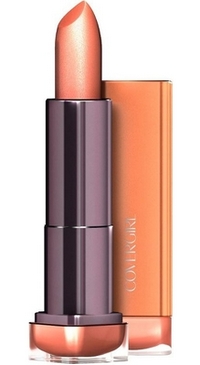 Buy on Amazon
Finally, I have found it! I'm so happy! The product is amazing. I feel my lips are moisturized and soft. Light sweetish scent. WITHOUT TASTE 🙂 The texture of Covergirl Colorlicious is a bit oily (the manufacturer included butter Shea in the composition, so it's no wonder). Slips on the lips, as if melting 🙂
Caramel Kiss shade behaves perfectly – no white stripes or feelings of dryness or discomfort. Naturally, Covergirl Colorlicious is not declared as long-lasting, so do not experiment with snacks. But if you do not eat – Caramel Kiss will last for 4-5 hours without problems.
I'm very happy with Caramel Kiss! Will I buy it again ?? – Of course, if I find it in my city, if not, I'll order it online. Covergirl Colorlicious is wonderful, no doubt. A perfect lipstick for little money! Its color repeats one of the most beautiful Lime Crime Lipstick shades.
Rating: Excellent
Price: about $8
I wish you successful experimenting! I hope that these 7 dupes for Lime Crime Coquette were useful to you today! 🙂 Follow my updates at Drugstore Princess not to miss Lime Crime Lipstick review 🙂 See you soon!